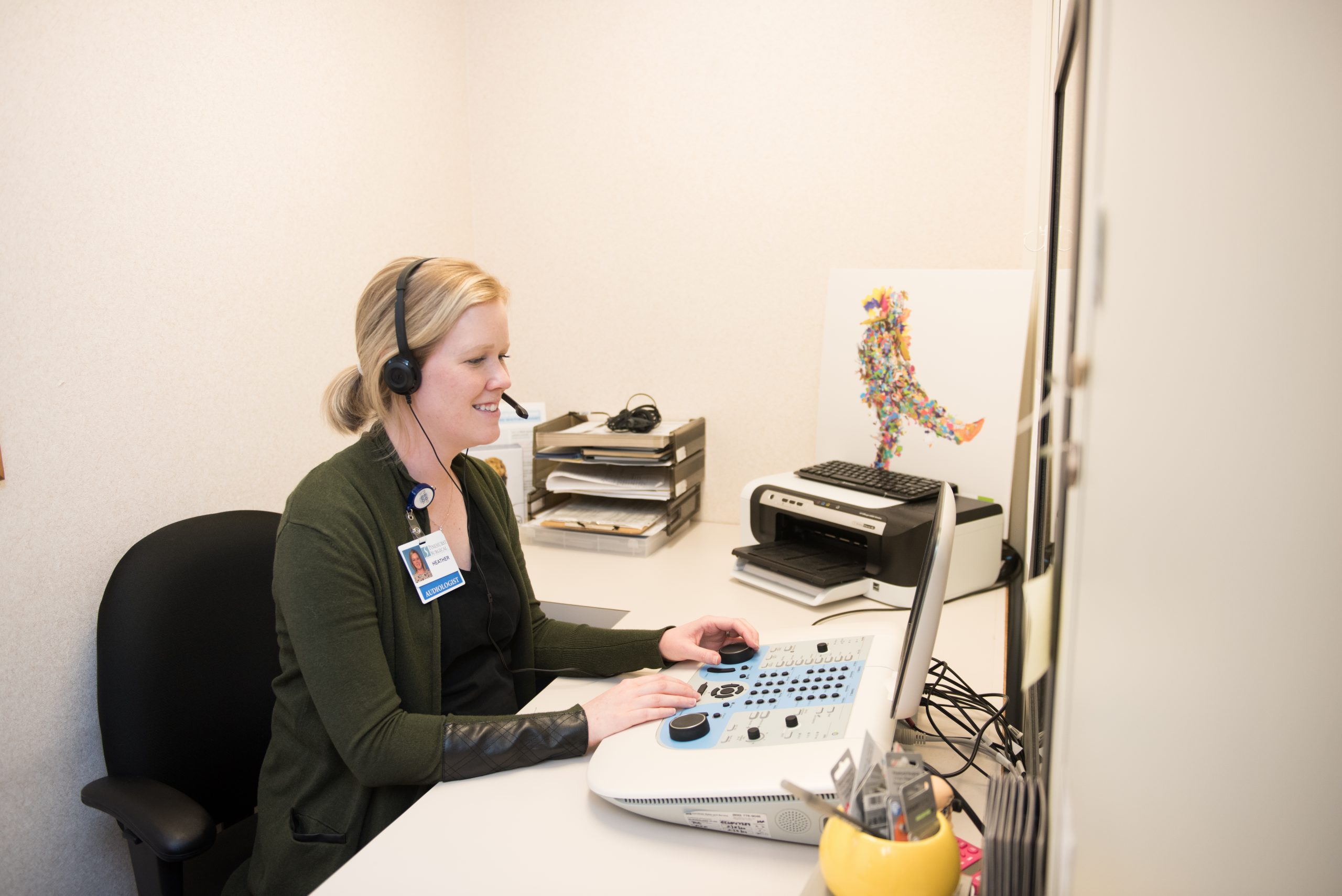 Audiology
Did you know that one in every 10 people in the United States will experience some degree of hearing loss throughout the course of their lives? Fortunately, with the right treatment, most people with hearing problems can still live happy, productive lives.
At Pinehurst Audiology, we believe that good hearing is important to living a full and active life. That's why our licensed audiologists are committed to providing the most thoughtful audiology care to patients in Pinehurst, Sanford, Raeford, Rockingham, Troy and surrounding areas throughout NC and SC.
Technological advancements over the last few decades have made it possible to treat a number of hearing and balance disorders without the assistance of surgical procedures. Visit us today to see how easy it can be to improve your hearing through our expert audiology services.
What is an Audiologist?
According to the American Academy of Audiology, an audiologist is "A person who, by virtue of academic degree, clinical training, and license to practice and/or professional credential, is uniquely qualified to provide a comprehensive array of professional services related to the prevention of hearing loss and the audiologic identification, assessment, diagnosis, and treatment of persons with impairment of auditory and vestibular function, and to the prevention of impairments associated with them."
All of our audiologists at Pinehurst Surgical hold a master's degree or doctoral degree from an accredited university. We provide diagnosis and treatment for disorders affecting the hearing and balance systems in patients of all ages, from newborns to seniors.
Signs of Hearing Loss
We recommend having your hearing checked by our Pinehurst, NC audiologists if you:​
Complain that people mumble
Are continually asking people to repeat what they've just said
Avoid noisy rooms or places
Prefer the television or radio to be louder than others do
Have trouble hearing at the movies, at the theater or at your place of worship
Have difficulty understanding people when you can't see their faces
Have difficulty understanding conversations in a group
Have a family history of hearing loss
Are experiencing a ringing in your ears
Better hearing has been proven to not only help your physical health — it also improves learning power, enhances intimacy and family relationships, eases communication, and increases your sense of control over life's events.
At Pinehurst Surgical Clinic, we strive to provide world-class service to each of our audiology patients, delivering thoughtful care to help diagnose and treat a variety of hearing and balance problems.
Pinehurst Audiology is proud to offer the following services to patients in Pinehurst, Rockingham, Laurinburg, Apex, Albemarle, Carthage, NC and surrounding areas in NC. Click on the following links to learn more:
For more information on other ear or hearing problems requiring surgical care, please visit our Ear/Hearing page.
---
Pinehurst Surgical Clinic is a multi-specialty clinic comprised of ten specialty centers located in a state-of-the-art surgical facility in Pinehurst, NC. Our ENT specialists offer a selection of audiology services for ear and hearing problems at our Pinehurst, Raeford, Rockingham, Sanford and Troy clinical offices, serving patients in Southern Pines, Fayetteville, Red Springs and all surrounding areas throughout North Carolina, South Carolina, and beyond.