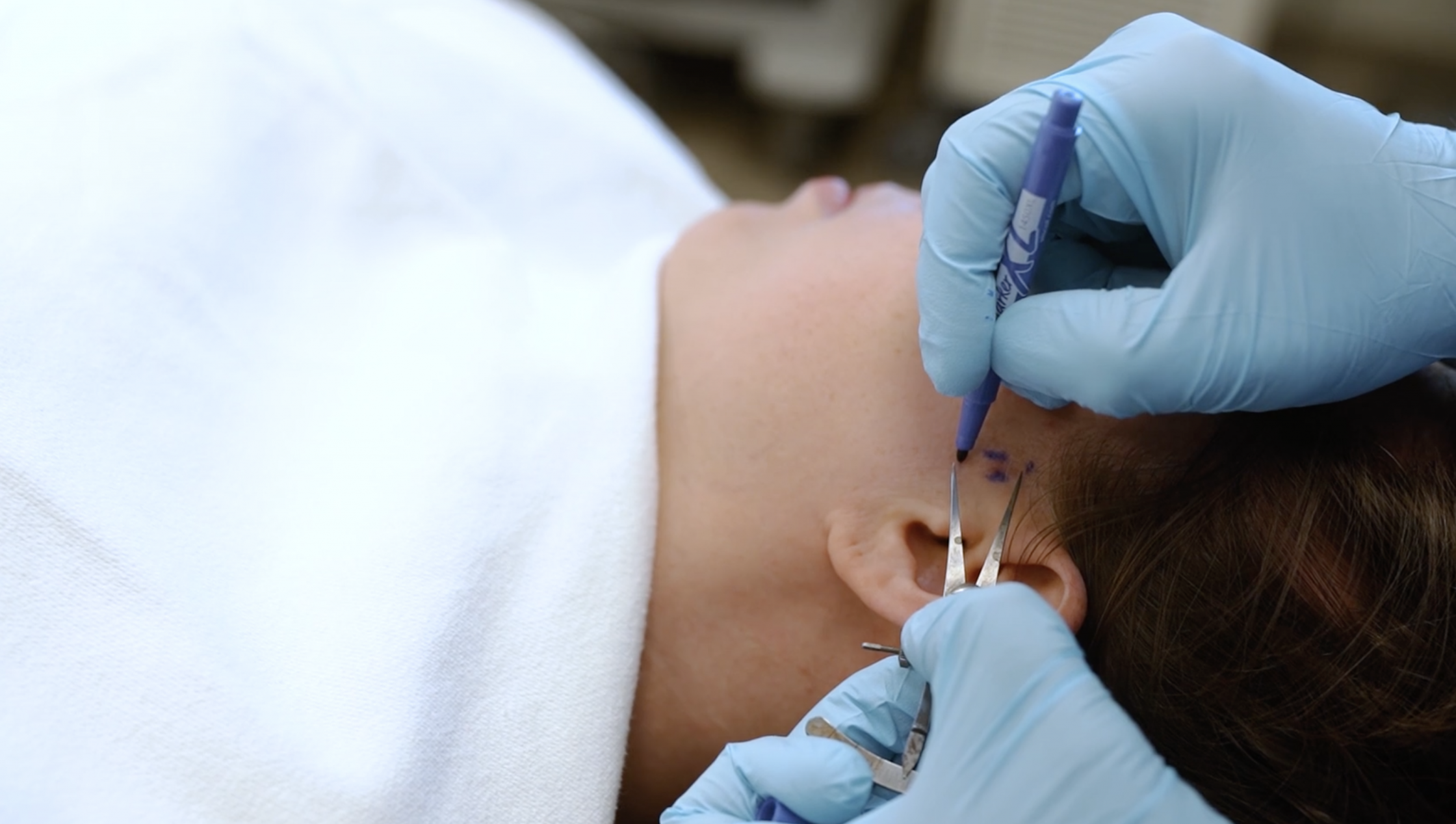 Pinehurst Surgical Clinic's Facial Plastics & Skin Care Services
At Pinehurst Surgical Clinic, we offer a diverse staff of ear, nose, throat, head and neck doctors familiar with a variety of issues associated with the head, neck and facial regions. Not only do our ENT physicians and support staff in Pinehurst, Raeford, Troy, Rockingham and Sanford provide expert diagnoses for problems pertaining to these areas – they are also trained in a number of related surgical procedures, should such treatment be necessary.
If you notice any of the following potential signs and symptoms of neck cancer, throat cancer or skin cancer, please don't wait to contact Pinehurst Surgical Clinic:
Tumors or masses about the head and neck
Non-healing sore spots in the mouth or throat lasting longer than 2 to 3 weeks
Lesions of the facial skin that fail to heal
Esthetician Services
At Pinehurst Surgical Clinic, our facial plastic surgery and skin care center offers a variety of skin care services. Our Licensed Esthetician, Hannah Parbst has several years of experience providing skin care treatments including facials, facial waxing, laser hair removal, microdermabrasion, chemical peels and dermaplaning. Our Esthetician Services now offer a new treatment, Micro-needling with Dermapen.
After a consultation to carefully determine your health needs and personal objectives, our esthetician would be happy to develop a personalized treatment plan for you. To get more information or schedule an appointment, call (910) 235-9759.
---
Pinehurst Surgical Clinic is a multi-specialty clinic comprised of ten specialty centers located in a state-of-the-art surgical facility in Pinehurst, NC. Our trained estheticians and facial plastic surgeons provide a variety of plastic surgery procedures and skin care treatments at our Pinehurst and Troy clinical offices, serving patients in Southern Pines, Fayetteville, Red Springs and all surrounding areas throughout North Carolina, South Carolina, and beyond.