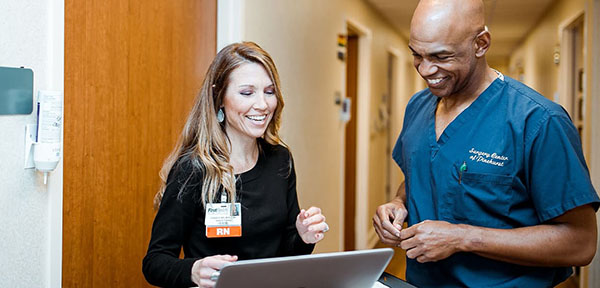 Our Mission, Vision & Value Statement
Mission
Pinehurst Surgical Clinic is an independent physician group committed to improving the health status of the communities we serve through:
Leadership and excellence in delivering quality and affordable healthcare services
Expanding the horizons of value based care and alternative payment models
Committed to population healthcare management with our partners
Strive to improve the health status of the community
Quality patient care is our priority. Providing excellent clinical and service quality with compassionate care are essential to our mission. This mission is founded by the same passion and drive of our founding surgeons of Pinehurst Surgical Clinic in 1946.
Vision
Pinehurst Surgical Clinic will continue as the leading healthcare surgical services in Pinehurst, while enhancing its position as a recognized leader among the region's most respected, admired, and trusted healthcare organizations.
In fulfilling this role, Pinehurst Surgical Clinic
will:
Demonstrate regional leadership in providing high value based healthcare and delivering excellent clinical quality, patient safety, and service
Drive transformation and innovation in care delivery, and more fully engage our patients in their wellness and care
Expand and strengthen its regional position through partnerships and affiliations with other leading high quality healthcare organizations and other industry participants that delivers high value services at all sites of care.
To achieve this, Pinehurst Surgical Clinic will:
Attract and enhance relationships with the best and most respected physicians, nurses, other healthcare professionals and staff, sharing organizational commitments to leadership, quality, and value
Provide superior facilities, as well as leading edge medical and information technology
Values
Integrity: Doing the right thing, even when no one is watching.
Teamwork: We routinely initiate help to team members without being asked
Compassion: Be empathetic to the needs of others and sympathize with their situation.
Respect: Value others and embrace diversity.
Accountability: Take ownership for how actions impact outcomes.
Excellence: Take personal pride in exceeding expectations.
Balance and commitment to work and family: We value a healthy balance between work life and personal life.