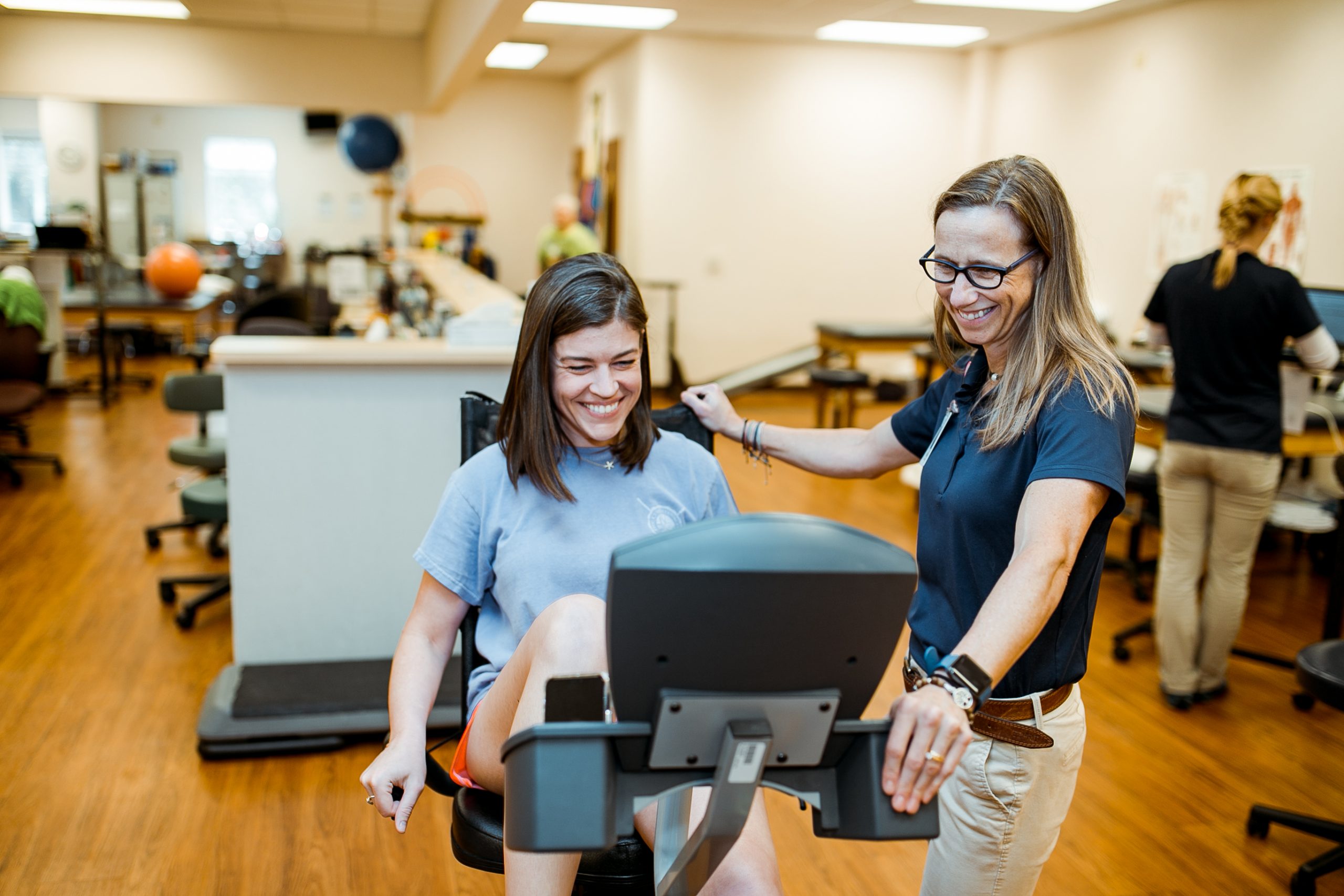 Physical Therapy Services
Functional Capacity Examinations
Functional capacity evaluation (FCE) is an intense, short-term evaluation that focuses on determining job specific physical tolerance abilities related to speed, flexibility, endurance and muscle strength to determine the amount of physical effort and reliability. Pinehurst Surgical Physical and Occupational Therapy Center can offer acute treatment, work conditioning, and FCEs.
Industrial Rehabilitation Includes:
Acute care therapy to initially decrease irritability of symptoms and begin gradual activities toward return to work.
Work conditioning to focus on improving abilities that are job specific in preparation for return to work.
Impairment rating assessments involve a specific standardized test to determine patient's percentage of impairment. These are usually performed once the patient's medical condition has plateaued and has reached maximum medical improvement.
Benefits to the employee:
Quality acute therapy
Quicker return to work
Decreased loss in income
Decreased usage of your short term disability
Testing to determine your physical abilities
Techniques to manage and avoid recurrent symptoms
Benefits to the employer:
Decreased employee use of short term disability
Quicker return to work for employee
Prompt written report with specific physical abilities and limitations
Work conditioning
Pre-Operative Joint Classes
These classes are offered to patients who will be having total knee, hip or shoulder surgery, or rotator cuff repair. An evaluation of strength and range of motion will be assessed. Education regarding the surgery and the rehabilitation following the surgery will be given to the patient and family members. An education booklet with valuable information will be provided to the patient. A question and answer session will also be provided. Many times, the patient can attend this class the same day that they have their history and physical pre-op appointment with the surgeon and their lab work done. This is all offered in the same building for convenience to the patient.
Titelist Performance Institute Certification
The Titleist Performance Institute Certification allows practitioners to partner with players to help regain their mobility and strength, getting them back in the game. The TPI certification gives medical professionals golf-specific techniques that can help improve a golfer's fitness and biomechanics so they are healthy and better equipped to play at the highest level.
When working with a golfer, screening should be completed to assess their limitations. From there, the specialist can create an individualized program specifically for that person. For accurate results and quick recovery times, practitioners use a variety of equipment, such as video and computer programs to record swing mechanics, biofeedback machines, universal gym equipment, and balance equipment. 
Learn More about how our Titlelist Performance Institute Certified providers can improve your golf game here.