Providing Pinehurst, NC & Surrounding Areas with Exceptional Health Care Since 1946
In 1946, physicians Clement R. Monroe, Michael T. Pishko and William F. Hollister opened the first Pinehurst Surgical Clinic multi-speciality clinic within the walls of Moore Regional Hospital. In 1957, the group added a new physician, Duwayne D. Gadd, M.D. and together established a separate location for the clinic. Our Pinehurst, NC surgical clinic was founded on the concept of teamwork and a true dedication to delivering quality patient care. For more than 75 years, these principles have shaped every aspect of our business — from customer service to outpatient care to medical training and everything in between.
Since 1946, Pinehurst Surgical Clinic has grown to an active board-certified physician staff of 56, 30 mid-level providers, and professional staff of over 500 offering specialty services in 11 departments:
Our professional healthcare staff services a five county primary service area and a ten county secondary service area. We offer specialty services at eight location areas in the counties of Moore, Scotland, Lee, Hoke, Montgomery, Troy, Cumberland and Richmond.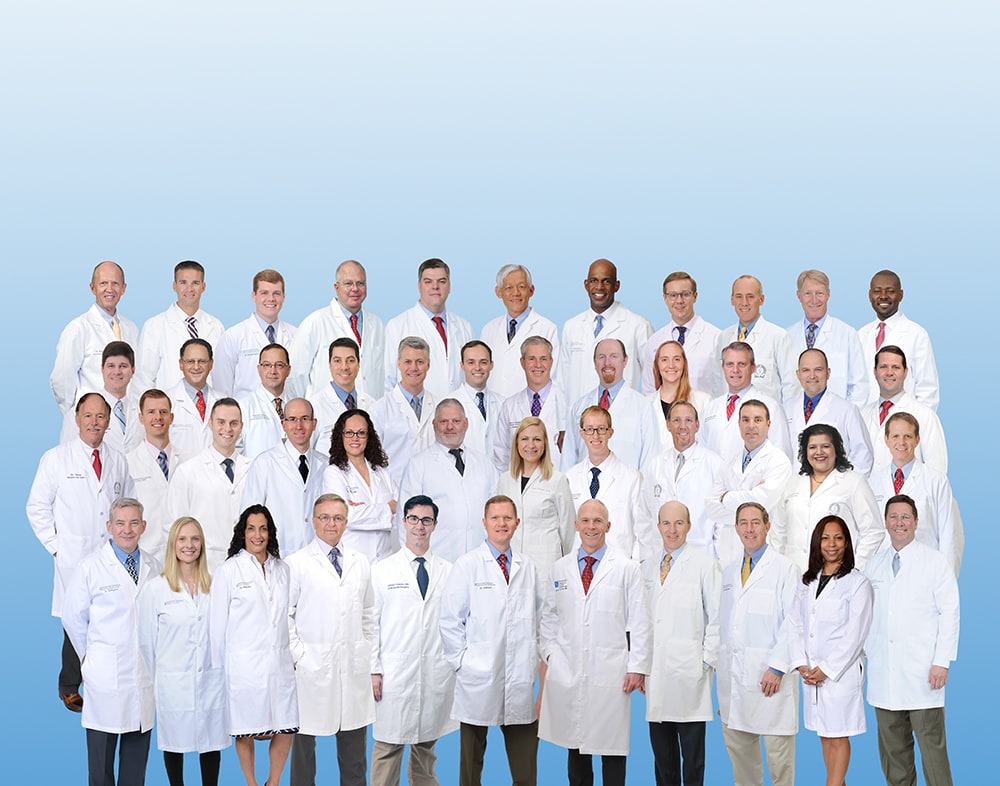 At Pinehurst Surgical Clinic, we pride ourselves on providing:
Directed Care. We strive to care for each of our patients in Pinehurst, Southern Pines, Fayetteville, NC, and beyond by providing an accurate diagnosis and the best treatment options for your individual problem. We are committed to the group practice of medicine and to advancing surgical excellence. Our approach brings the best of medical and surgical care together through multiple specialties that communicate and coordinate with a patient's primary care physician.
Patient-Centered Care. Our patients are our number one priority and our sole reason for existence. We believe in earning the trust of our patients and we will do what is right for each one. We believe allowing patients easy and convenient access to a variety of services respects the patient's time and facilitates a more efficient diagnosis.
Up-to-Date Technology. Pinehurst Surgical Clinic utilizes an electronic health care record system. Every aspect of a patient's medical evaluation, test results, reports and radiology imaging is unified and integrated into a computerized patient health care record. The use of this system allows for increased efficiency, improved accuracy and communication, and improved patient and referring physician satisfaction. We strive to continuously improve all that we do in order to fully meet the needs of our patients, referring physicians, and others we serve.