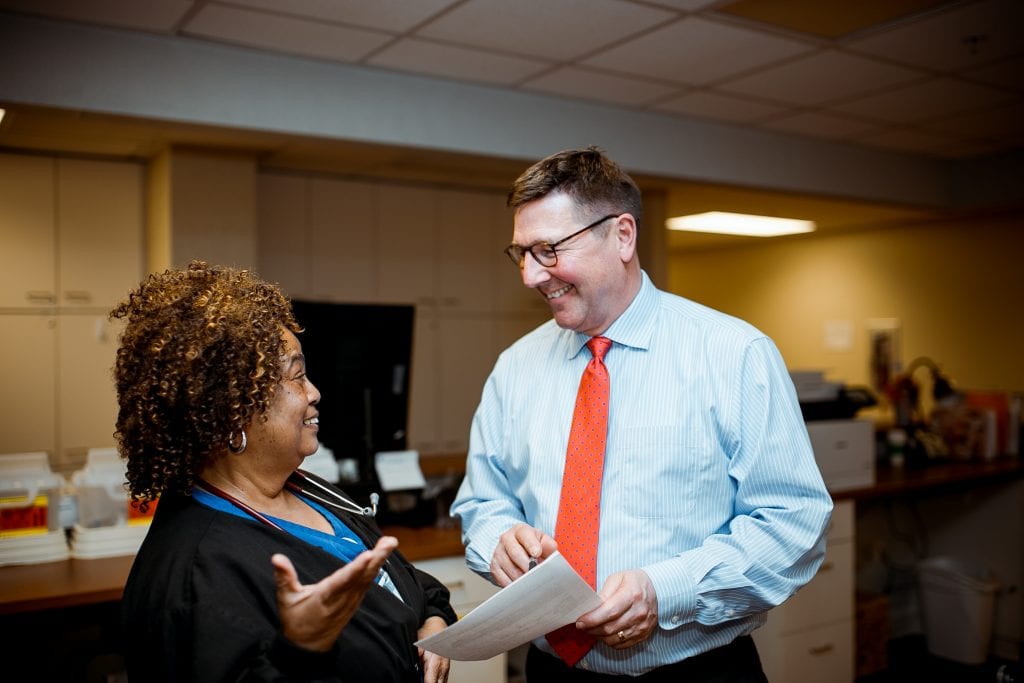 Orthopaedic Surgery & Joint Reconstruction Specialists
Orthopaedics is a medical specialty concerned with the preservation, restoration, and development of form and function of the musculoskeletal system, extremities, spine and associated structures by medical, surgical and physical methods.
Our Orthopaedic Surgery department is designed to offer you full-service comprehensive orthopaedic care for all of your bone and joint needs. Our team includes fellowship-trained orthopaedic sub-specialists who are willing to help you in a complete and professional manner, offering five convenient locations to serve patients throughout North and South Carolina. Our facilities are equipped with an integral digital x-ray department to include MRI, state-of-the-art fracture treatment/cast room and minor surgery rooms with on-site physical therapy and rehabilitation center utilizing therapeutic exercise, physical modalities and assistive devices to help restore movement and function.
Our physicians have been carefully selected for outstanding academic achievement, commitment to their patients, and quality of care. Their subspecialty expertise includes surgical and non-surgical care of arthritis, fractures, spine and sports injuries.
Our orthopaedic team is complemented by several physician assistants who work closely with the doctors to provide a continuum of care, along with our well-trained nurses, certified medical assistants, physical therapists, athletic trainers and supporting staff.
Our areas of expertise include:
Elbow joint
Foot and ankle
General orthopaedics
Hand and wrist
Hip joint
Knee
Orthopaedic trauma
Orthotics
Physical therapy
Shoulder
Spine
Sports medicine
Total joint replacement
Our comprehensive electronic health record system (EHR) allows for maximal efficiency for patient registration, radiology studies, ordering of laboratory tests, generating prescriptions and facilitates seamless communication among your care team.
At Pinehurst Surgical Clinic, each of our surgeons in Pinehurst, Sanford, Troy, Rockingham and Raeford, NC is truly a specialist in his or her field. So whether you're coming in for a routine checkup or a major surgery, you can feel confident knowing that your problem will be treated in the most thoughtful, dedicated manner possible.
Patient Testimonials
Hear what our patients have to say about our truly specialized Orthopaedic Surgery providers.
---
Pinehurst Surgical Clinic is a multi-specialty clinic comprised of ten specialty centers located in a state-of-the-art surgical facility in Pinehurst, NC. Our Pinehurst, Raeford, Rockingham, Sanford and Troy clinical offices offer expert orthopaedic care serving patients in Pinehurst, Southern Pines, Sanford, Troy, Rockingham, Raeford, Fort Bragg & Surrounding Areas throughout North and South Carolina, and beyond.