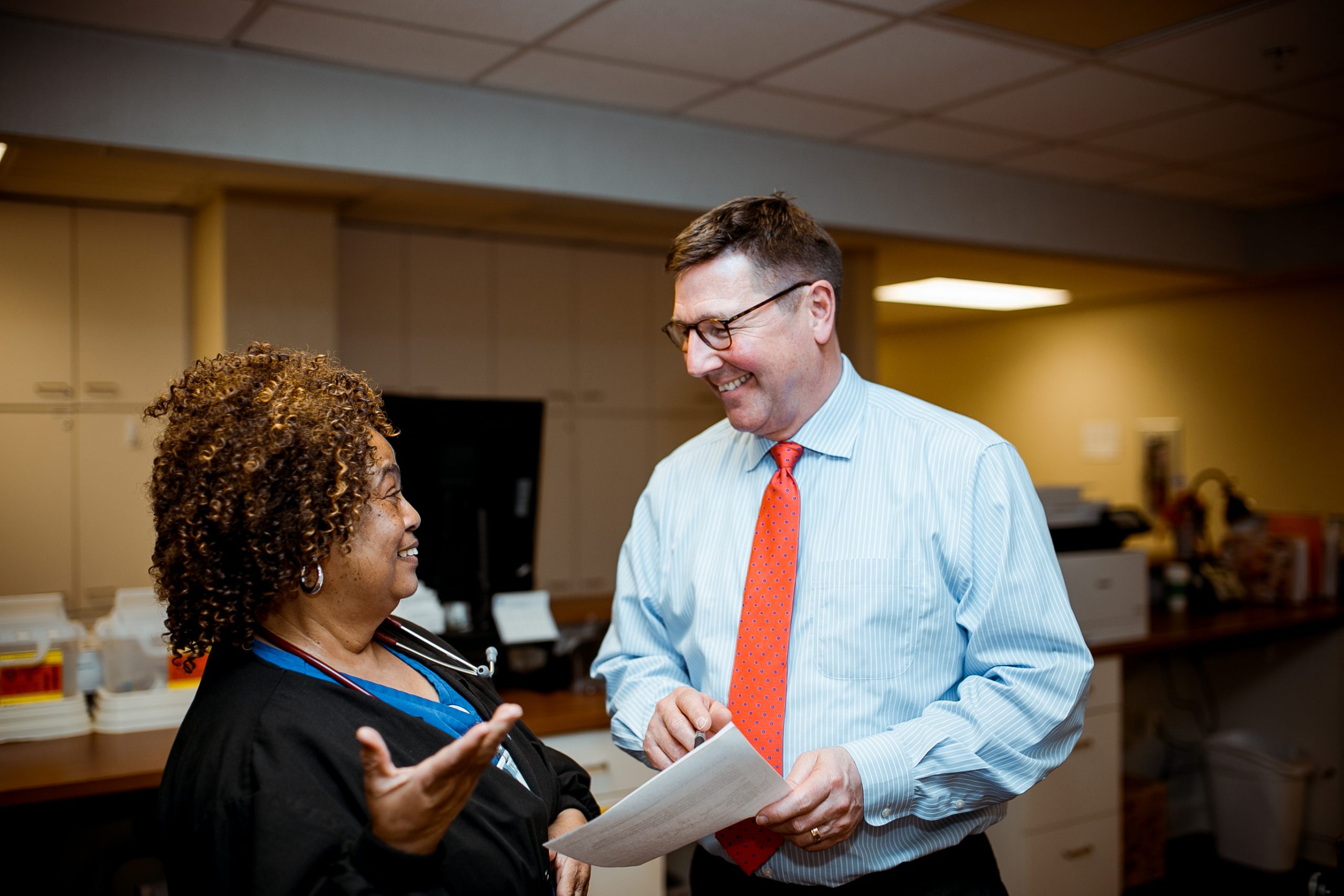 BILLING QUESTIONS
If you are a new patient of Pinehurst Surgical Clinic, we suggest reading the following frequently asked questions about billing, insurance, payment methods and more before coming into our office for your first appointment:
Will you file insurance for me?
As a service to our patients in Pinehurst, Laurinburg, Sanford, NC, and beyond, we will file insurance claims for each of your insurance policies. Copayment and/or coinsurance obligations are due and payable at the time you receive the services. Our staff will be pleased to talk with you about our fees, answer any insurance questions you may have, and provide you with an estimate of your charges. If you have questions concerning your charges at any time, please let us know.
Can I pay with a credit card?
You may charge your medical bill to your MasterCard, Visa, American Express, Care Credit or Discover charge card. You may also pay your bill online. Please refer to our Online Bill Pay page for additional information.
What happens if I am unable to pay?
We understand there may be unexpected circumstances that prevent you from providing payment at the time you receive medical care. Our financial counselors are available Monday through Friday from 8 a.m. to 5 p.m. to assist our patients with payment options, medical credit financing, and billing questions. We are more than willing to work with you to establish an individualized payment plan that will accommodate your financial needs.
If you are unable to meet your financial obligation, please contact our Pinehurst, NC surgical clinic at (910) 672-6364 and ask to speak with a patient financial counselor.
How do I set up an account for billing?
When you arrive at Pinehurst Surgical Clinic for your first appointment, you will be directed to register with our Business Office registration staff. During this registration process, you will be assigned a unique account number and asked to provide information about yourself and your insurance coverage. The information you provide will be stored in your electronic medical record and our billing system.
Please arrive prepared to pay for any of your financial obligations at the time of your visit. Our staff is trained to submit the proper information to your insurance company, and we will make the billing process as easy as possible for you.
After you receive your medical care, Pinehurst Surgical Clinic will file your insurance for you. Our staff will collect any copayments, coinsurance and/or deductibles.
How will I know if my insurance company has paid?
We will send a reader-friendly statement by postal mail indicating your summary of charges after insurance has responded. It will show the charges by line item, the amount paid by your insurance carrier, and the amount you owe after insurance. As long as your account is current, you will receive statements from us until your bill is paid in full by you and/or your insurance company.
Information regarding our billing and collection policy is available for your information on the back of your statement. We accept cash, checks and credit cards. In addition, our patients have the option of paying their bill online.
What if I have more questions?
Our patient account representatives are available Monday through Friday from 8 a.m. to 5 p.m. to assist you with any questions you may have regarding your account. Please contact us at (910) 672-6364, ask for Patient Accounts, and state the department where you received your services.​
Due to a large volume of accounts and the personalized service we provide to each caller, Pinehurst Surgical Clinic asks for your patience when contacting our office. Please feel free to leave your name, telephone and account number on our voicemail system, and we will return your call within 24 hours. When calling our office, please have your account number, which appears on the top right hand corner of your statement, ready. This will help us expedite your call.
Insurance Information for Our Patients in Pinehurst, Southern Pines & Surrounding Areas​
When you register with our Pinehurst, NC surgical clinic, please make sure that you provide us with your most up-to-date demographic and insurance information. We will request a copy of your insurance cards for your electronic health record and our billing system. If your insurance information should change at any point, please contact our office so we can file your services to the proper insurance carrier for payment.
It is your responsibility as the patient to provide Pinehurst Surgical Clinic with complete and correct insurance information. If the appropriate insurance information is not presented to Pinehurst Surgical Clinic prior to or at the time of service to bill on your behalf, we will be forced to bill you directly for the services provided.
Simplifying the Insurance Process
For ease and efficiency of service, we ask that our patients seek to understand their individual insurance coverage and benefits prior to obtaining physician or hospital services with Pinehurst Surgical Clinic and follow the guidelines laid out within their insurance policies. Please be aware of authorization requirements for professional services, copayments, coinsurance, and deductible amounts.
Understanding your benefits helps us ensure your billing information is correct and that your charges will be paid or responded to by the insurance company. Please contact your insurance company directly if you have any questions or concerns about your coverage or policy limitations.
Requirements & Recommendations for NC Medicare Patients
If you have chosen a Medicare Advantage plan, also known as a Medicare Managed Care plan, it is extremely important that you present the appropriate card to our staff when you come in for your appointment at Pinehurst Surgical Clinic. Only those patients with traditional Medicare should present their red, white and blue card. This will enable our staff to file your charges to the correct Medicare insurance carrier.
Payment Information
We respectfully request timely payments to your account. We require that you pay what you owe for our clinical services as noted on your personal billing statement. If you feel that there is a discrepancy with your statement, please call us at (910) 672-6364.
If your bill has not been paid in a timely manner, we may require assistance from you and/or your insurance company. The insurance company will normally send a letter to you or there will be a notation on the insurance explanation of benefits asking for patient information. If you see either of these requests from your insurance company, please respond in a prompt manner so the insurance carrier will process your claim. Ultimately, it is the patient's responsibility to make sure his or her account is paid in full.
Does Pinehurst Surgical take my insurance?
Pinehurst Surgical Clinic accepts most types of insurance – However, we may or may not be in network for a particular provider at a particular time. Insurance plans are constantly changing and at Pinehurst Surgical Clinic we are always working to adapt to these changes. If you have a specific question about your plan – please contact your insurance company to see if Pinehurst Surgical Clinic is in your network and to verify your level of benefits. You will need to have your insurance ID card ready to provide information regarding your plan.
​