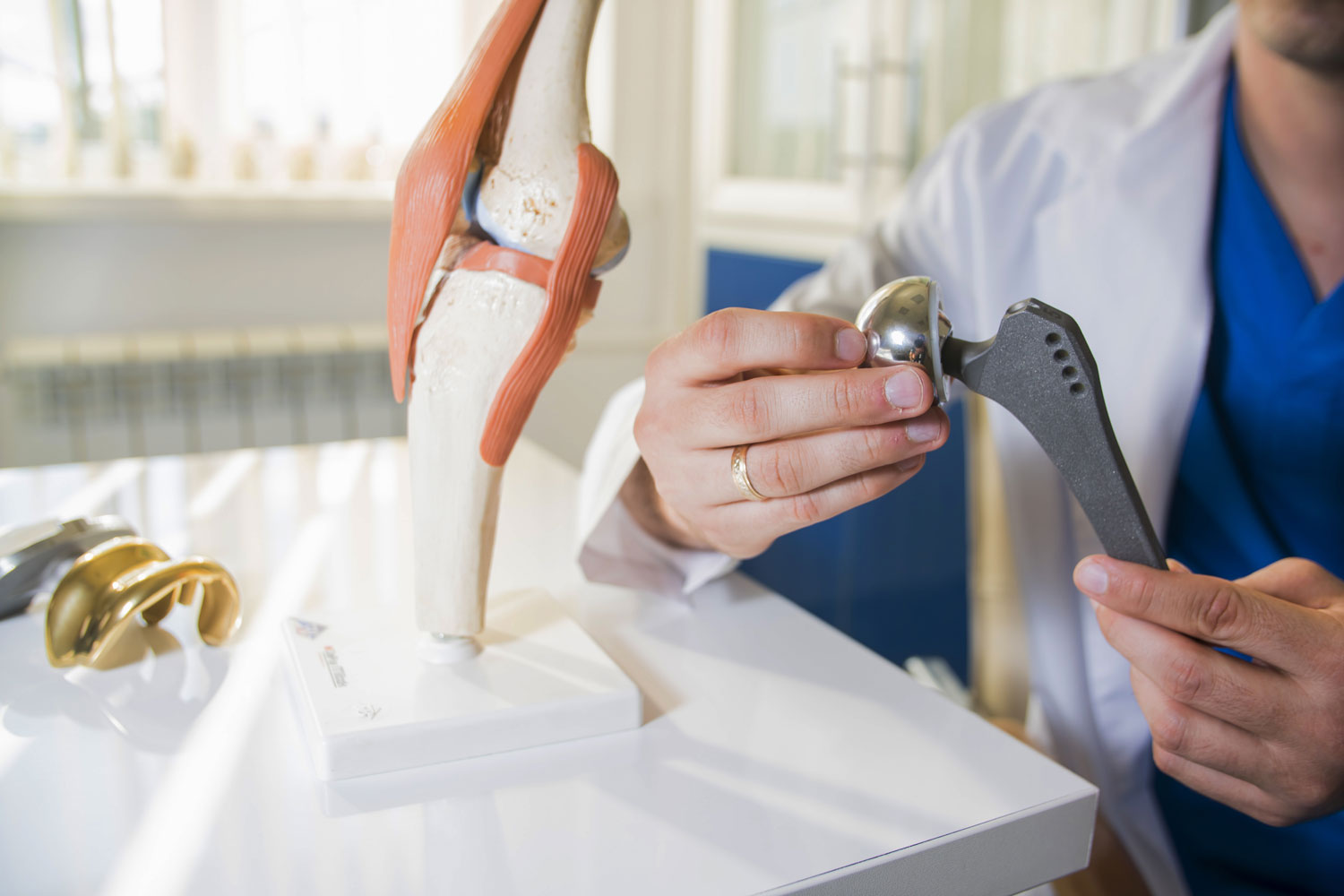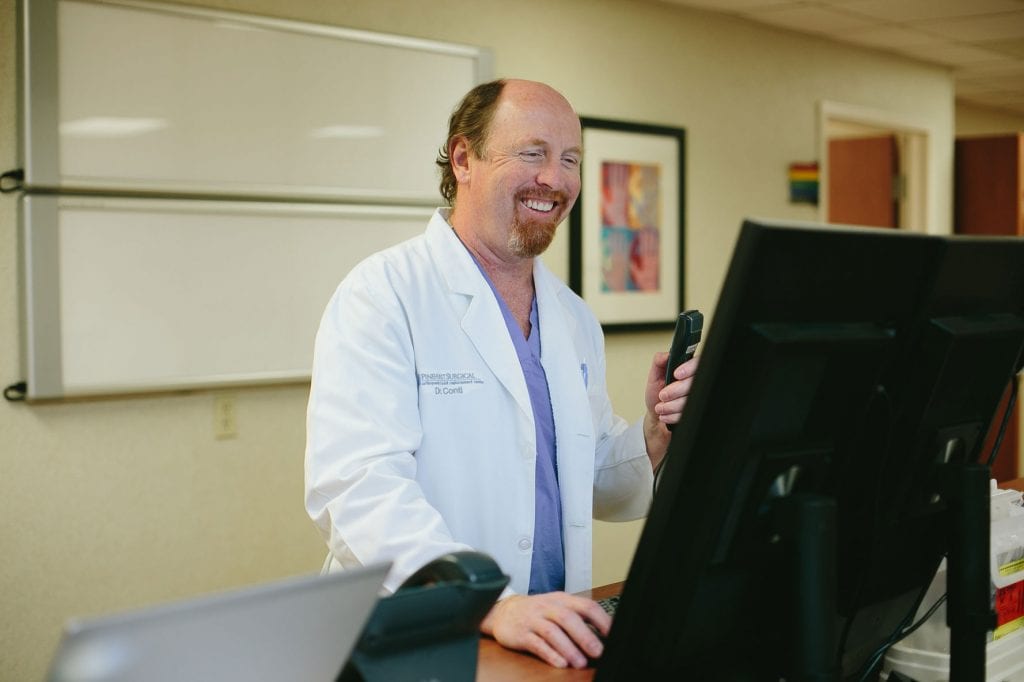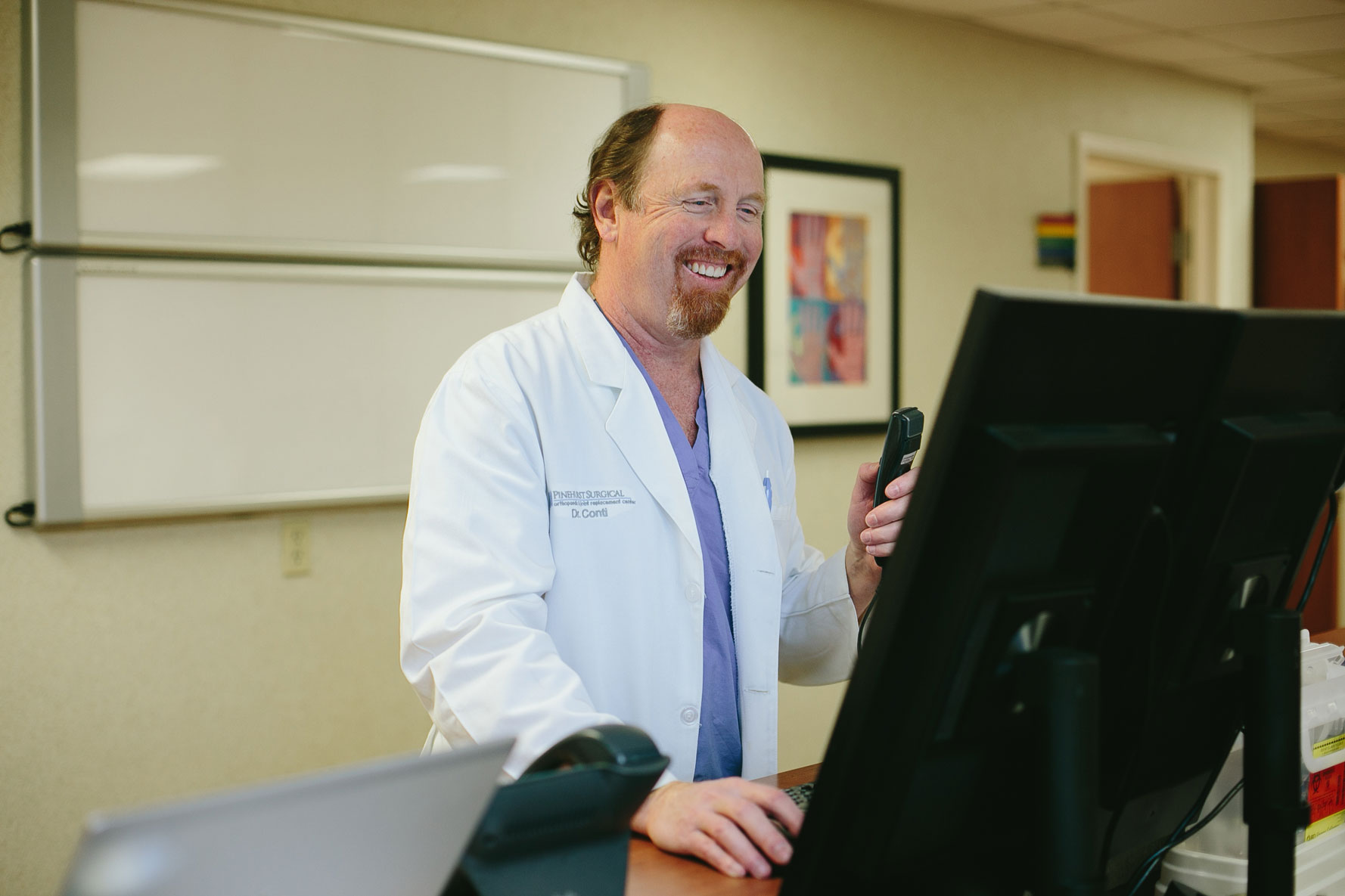 Joint Replacement Surgery for Patients throughout North and South Carolina
Adult joint reconstruction is a sub-specialty of orthopedic surgery that focuses on the management of degenerative conditions affecting all major joints, including generalized osteoarthritis, inflammatory arthritis, rheumatoid disease, and post-traumatic conditions of the joints.
All of our joint treatment options allow our aging patients to maintain a more active and pain-free lifestyle with limited disability and minimized recovery time.
Treatment Options for Joint Problems
At Pinehurst Surgical Clinic, our skilled orthopaedic doctors in Pinehurst, Sanford, Troy, Rockingham, Raeford and surrounding areas throughout North and South Carolina offer both surgical and non-surgical treatment options for joint conditions affecting the knees, shoulders, hips and more.
Conservative treatment options include focused exercise programs, formal physical therapy, non-steroidal anti-inflammatory medications, and other non-narcotic analgesics. Local injections may also offer significant relief from joint discomfort.
In addition, Pinehurst Surgical Clinic offers arthroscopic and minimally invasive operative solutions for joint degeneration, as well as major joint reconstruction techniques. Our trained Pinehurst, NC orthopaedic surgeons perform more than 1,000 surgeries per year designed to alleviate arthritic conditions, and we have experience in the following procedures:
Elbow replacement
Partial and total knee replacement
​Partial and total hip replacement
Reverse shoulder replacement
Shoulder replacement
Patient Testimonials
Hear what our patients have to say about our truly specialized Orthopaedic Surgery providers and their joint replacement care.
Robert Keller, PA-C

"With professionalism, knowledge, kindness and expertise in orthopaedic and joint replacement, PA Robert Keller consistently informed me and provided upmost support relative to my knee surgery and recovery!"
---
Pinehurst Surgical Clinic is a multi-specialty clinic comprised of ten specialty centers located in a state-of-the-art surgical facility in Pinehurst, NC. Our Pinehurst, Raeford, Rockingham, Sanford and Troy clinical offices offer expert orthopaedic care serving patients in Pinehurst, Southern Pines, Sanford, Troy, Rockingham, Raeford, Fort Bragg & Surrounding Areas throughout North and South Carolina, and beyond.