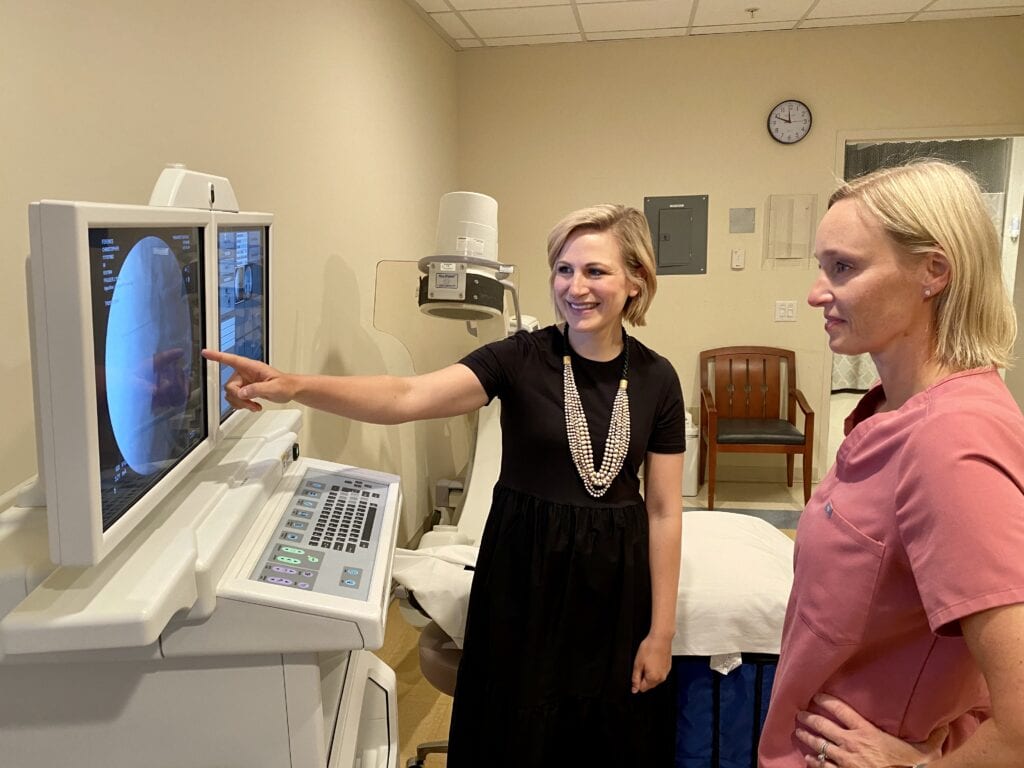 At Pinehurst Surgical Clinic's Orthopaedic Surgery, our team of experts specialize in the functional restoration of neck pain, back pain and more through interventional pain relief and physical therapy. Our staff recognizes that no two of our pain management patients are alike, which is why we deal specifically with your pain or injury in the context of your lifestyle and functional abilities.
Neck and lower back pain can originate from a number of structures that make up your spine. When you visit our interventional pain management specialty center, our physicians will begin your appointment with a comprehensive neuromuscular exam to diagnose the source of your pain, then provide the most appropriate, effective treatment for your individual problem. On-site imaging, electrodiagnostic testing, and interventional injections are available, if necessary.
Our Pinehurst pain specialists are trained to treat a variety of disorders, injuries and other medical issues related to the spine, including:
Cervical and lumbar disc disease
Lumbar compression fractures
Lower back pain
Lumbar spinal stenosis
Neck pain
And much more
Spine Surgery
Cervical, thoracic, and lumbar degenerative conditions
Minimally Invasive Spine Surgery
Lumbar and cervical stenosis
Lumbar and cervical disk herniations and disk pain
Disk Replacement (arthroplasty); cervical and lumbar
Scoliosis: Adult and pediatric
Spine Trauma
Secondary Specialty:
General Orthopaedics; Adult and Pediatric Orthopaedic Trauma
Spinal Anatomy
The spinal column is one of the most vital parts of the human body, supporting our trunks and making all of our movements possible. Its anatomy is extremely well designed, and serves many functions, including:
Movement
Balance
Upright posture
Spinal cord protection
Shock absorption

All of the elements of the spinal column and vertebrae serve the purpose of protecting the spinal cord, which provides communication to the brain and mobility and sensation in the body through the complex interaction of bones, ligaments and muscle structures of the back and the nerves that surround it.
The normal adult spine is balanced over the pelvis, requiring minimal workload on the muscles to maintain an upright posture. Loss of spinal balance can result in strain to the spinal muscles and spinal deformity. When the spine is injured and its function impaired, the consequences may be painful and even disabling.
Patients across North Carolina come to us when they are in need of premier spine care. Whether you are dealing with a minor or major orthopedic spine issue, our spine specialists will work endlessly to determine the best treatment program for you. At Pinehurst Surgical, we can treat all of your cervical, thoracic and lumbar spine conditions. You can rely on our Pinehurst ortho team to guide you to a fast, successful recovery.
---
Pinehurst Surgical Clinic is a multi-specialty clinic comprised of ten specialty centers located in a state-of-the-art surgical facility in Pinehurst, NC. Our Pinehurst, Raeford, Rockingham, Sanford and Troy clinical offices offer expert orthopaedic care serving patients in Pinehurst, Southern Pines, Sanford, Troy, Rockingham, Raeford, Fort Bragg & Surrounding Areas throughout North and South Carolina, and beyond.
​