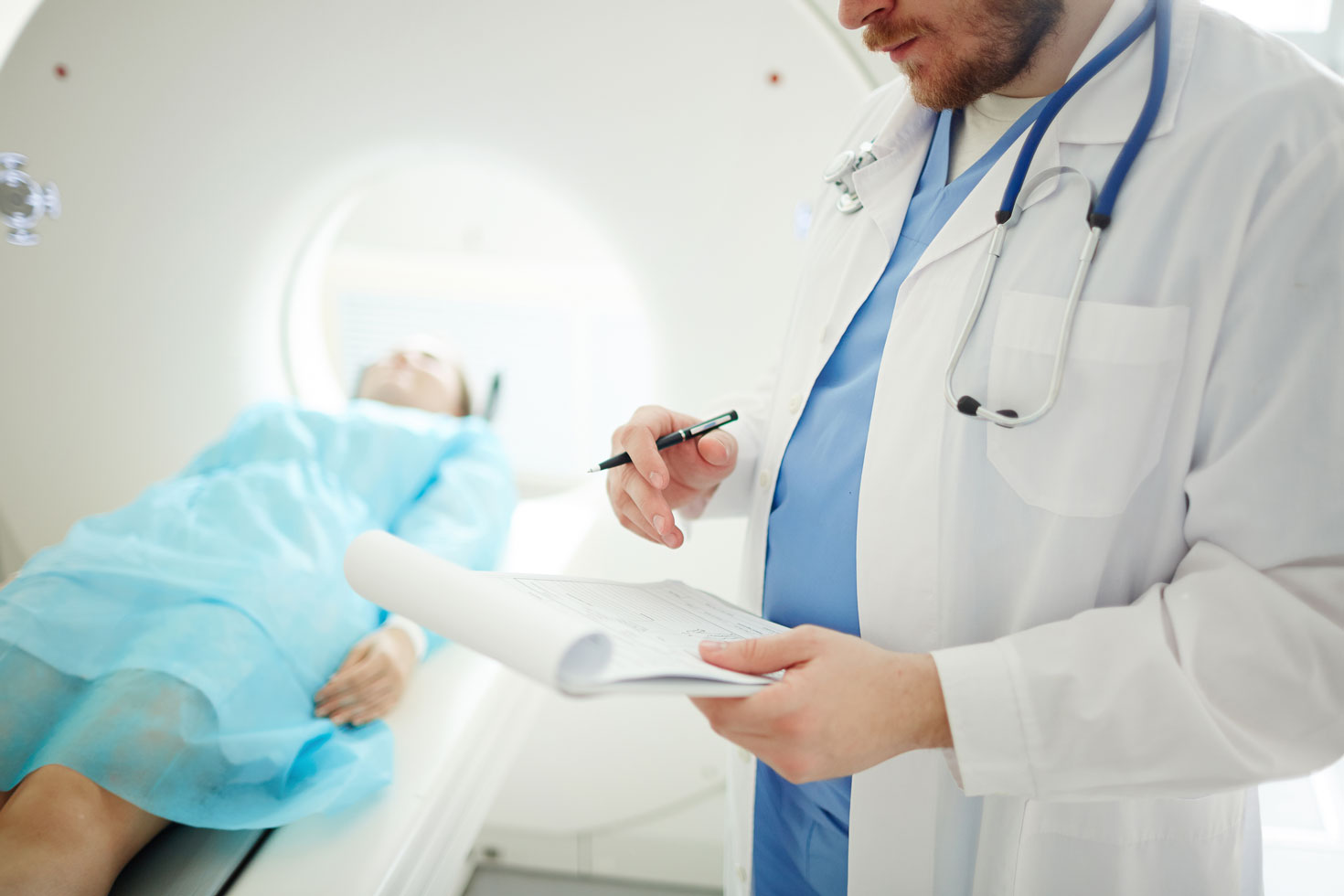 In-Depth Testing & Diagnostics
IN-DEPTH TESTING & DIAGNOSTICS FOR PAIN PROBLEMS ​
A proper diagnosis of your spine, back or neck pain is a vital step in the pain management treatment process. At Pinehurst Surgical Clinic, the board-certified physicians are trained in a variety of diagnostic tests and procedures related to your pain problem.
We proudly offer the following exams to our patients in Pinehurst, Southern Pines, Carthage, Fayetteville, and surrounding areas throughout NC and SC:
EMG
NCV
MRI
CT/CAT
X-ray
Myelogram
Pinehurst Surgical Electrodiagnostic Testing: Nerve Tests & Muscle Tests
If you are experiencing numbness, tingling, pain, weakness, muscle cramping, or various other signs and symptoms, one of our Pinehurst, NC pain doctors may recommend an electromyography (or EMG test).
This test, which shows how well the muscles and nerves in your body are working, is fairly simple. A small, thin needle will be inserted in several muscles to see if there are any problems in these particular areas. Your physician will then view and listen to the electrical signals that travel from the needle to the EMG machine and offer an appropriate diagnosis and suggested course of treatment.
Leading Central NC in Quality Diagnostic Care
At Pinehurst Surgical Clinic, our pain specialists are trained to provide only the most comprehensive, thoughtful care to treat a variety of issues related to a variety of pain problems, including spinal pain, back pain, neck pain and more.
---
Pinehurst Surgical Clinic is a multi-specialty clinic comprised of ten specialty centers located in a state-of-the-art surgical facility in Pinehurst, NC. Our pain specialists deliver in-depth testing and diagnostics for nerve, muscle and other pain-related problems at our Pinehurst and Sanford clinical offices, serving patients in Southern Pines, Fayetteville, Red Springs and all surrounding areas throughout North Carolina, South Carolina, and beyond.
​