Due to inclement weather the clinic will be closing at 2pm Friday, January 21st.
Orthopaedics After Hours and Imaging will be closed Saturday, January 22nd.
Orthopaedics After Hours will open as normal Sunday, January 23rd from 1pm-3pm.

OUR MISSION
Pinehurst Surgical Clinic seeks to be the surgeons of choice in our region.
We believe we will become the surgeons of choice
by offering unrivaled quality and value to our customers.
Careers At Pinehurst Surgical Clinic
At Pinehurst Surgical Clinic, we are committed to providing the highest quality diagnostic care and treatment at each of our unique specialty centers. Learn more our open positions below.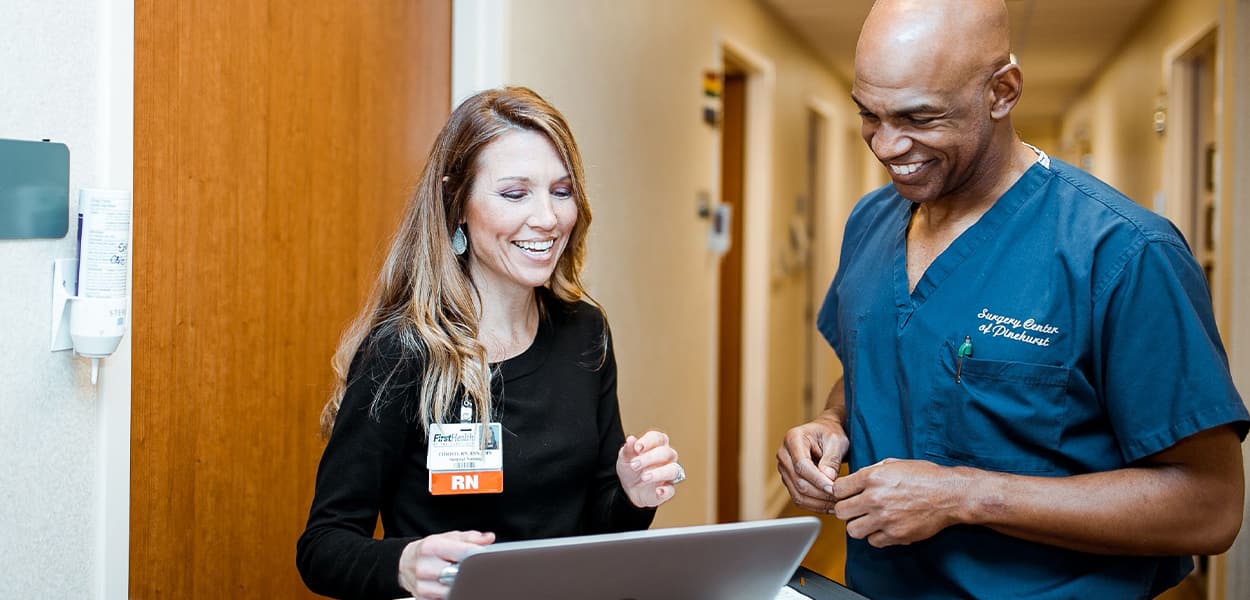 Friends of Pinehurst Surgical Clinic
Our mission at Friends of Pinehurst Surgical Clinic is to make a difference in our community by supporting local charities, indigent care, and education. These are the values that drive us in everything we do, and it is an honor to give back to our community.