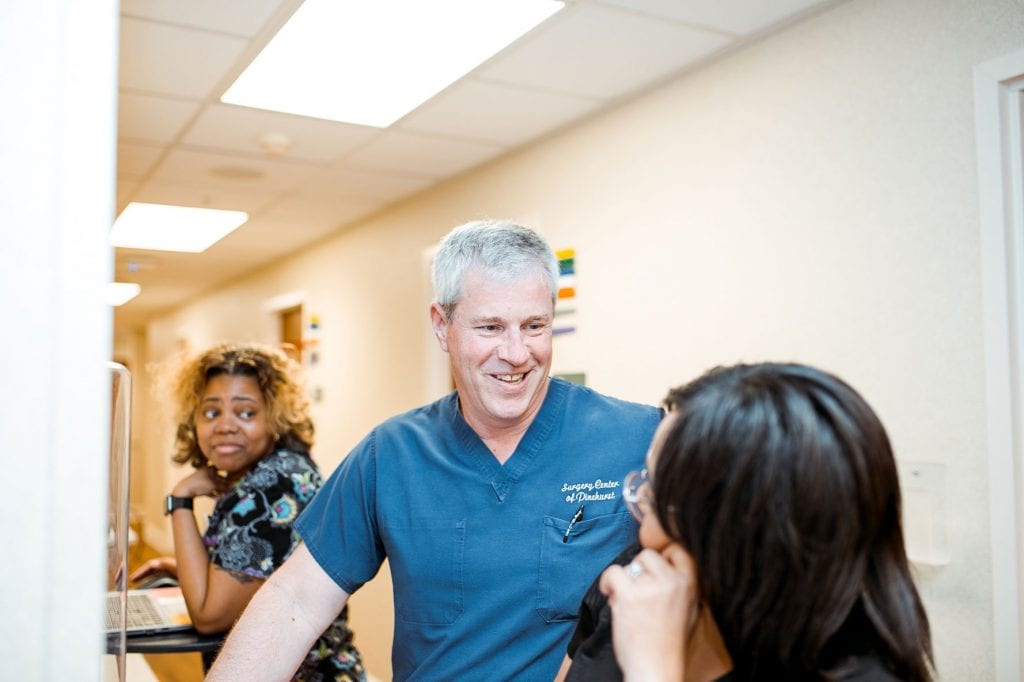 Urology is a medical specialty concerned with the diagnosis and treatment of patients with disorders affecting the male and female urinary tract as well as the male genital and reproductive system.
At Pinehurst Surgical Clinic, our board-certified urologists provide treatment and management for a wide variety of urological conditions for patients in Pinehurst and Sanford locations:
Bladder Cancer
Prostate Cancer
Kidney Cancer
Testicular Cancer
Penile Cancer
Diseases of the Prostate
Benign prostatic hyperplasia (BPH)
Kidney, Ureteral, and Bladder Stones
Pediatric Urology
Erectile Dysfunction
Infertility
Incontinence
Urinary Frequency and/or Urgency
Urinary Tract Infections
Patient Testimonials
Hear what our patients have to say about our truly specialized Urologic Surgery providers.
---
Pinehurst Surgical Clinic is a multi-specialty clinic comprised of ten specialty centers located in a state-of-the-art surgical facility in Pinehurst, NC. Our Urology providers serve patients in Southern Pines, Fayetteville, Red Springs, Asheboro and all surrounding areas throughout North Carolina, South Carolina, at our Pinehurst and Sanford offices.