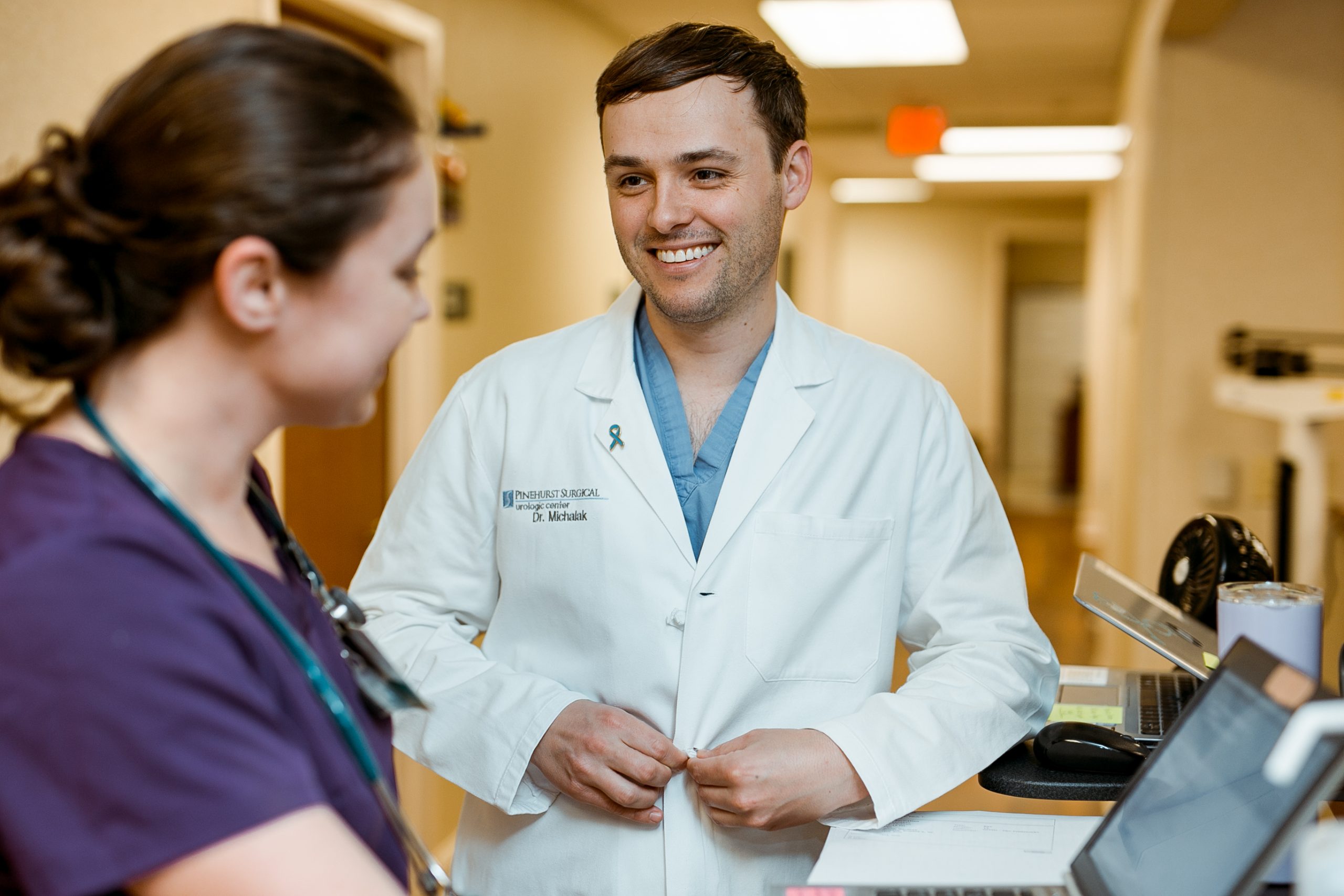 General & Pediatric Urology
At Pinehurst Surgical Clinic, we are dedicated to providing only the very best clinical care for our Urology patients in Pinehurst, Southern Pines, Carthage, Rockingham, Troy and surrounding areas in Central NC. Pinehurst Surgical Clinic's General and Pediatric Urologists provide expert thoughtful care for the following procedures:
General Urology Treatments
Treatment for erectile dysfunction (ED)

Depotesterone
Vacuum erection device (VED)
Penile prosthesis

Benign kidney treatment
Kidney Cancer Surgery
Benign Bladder Treatment

Catheter care
Bladder Instillations
CMG/EMG

​Circumcision
Pediatric Urology Treatments
Treatment for undescended testicles
Congenital defect treatments
Bedwetting treatment
Vesicoureteral reflux (VUR) treatment
Urinary tract infection treatment
Circumcision

Although we generally only perform this procedure on children 1 years of age and older, we would be glad to evaluate a previous circumcision and determine if further treatment is necessary.
Urologic Signs & Symptoms

Our board-certified urologists provide treatment and management for a wide variety of urological conditions for patients in Pinehurst, Fayetteville, Laurinburg, Sanford, and across Central North Carolina.
---
Pinehurst Surgical Clinic is a multi-specialty clinic comprised of  ten specialty centers located in a state-of-the-art surgical facility in Pinehurst, NC. Our Urology Providers deliver a selection of services related to General and Pediatric urology at our Pinehurst and Sanford locations serving patients in Southern Pines, Fayetteville, Red Springs and all surrounding areas throughout North Carolina and South Carolina.