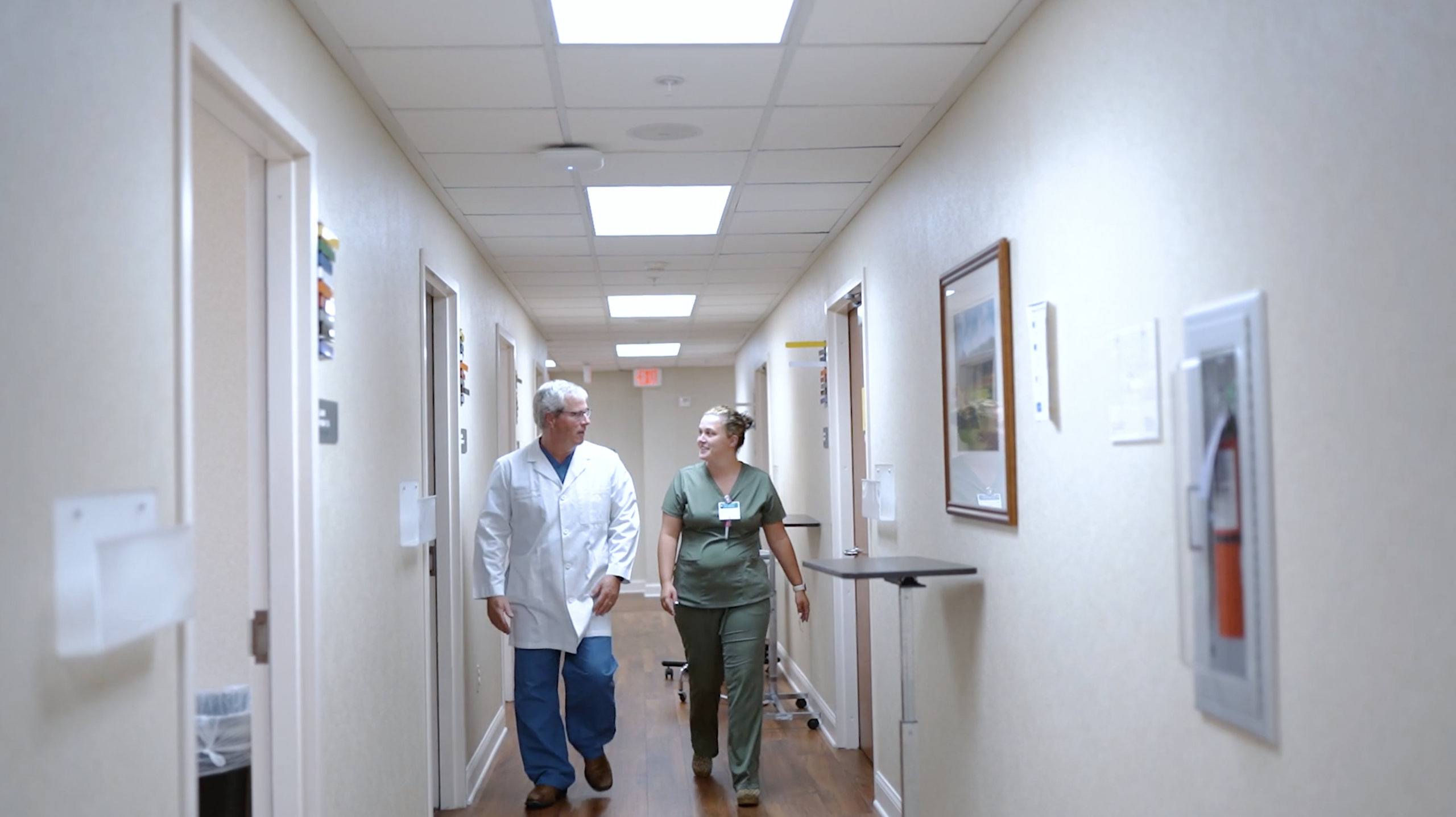 Urinary & Bladder Treatment
Incontinence, which affects a significant proportion of the general population (particularly older adults) is the inability to maintain control of your urine during regular daily activities. There are two basic types of Urinary Incontinence: 1) stress (induced by coughing, sneezing, laughing, etc.) and 2) urge (caused by an inability to get to the restroom in time).
At Pinehurst Surgical, we offer physical therapy as an effective, non-surgical approach to male and female incontinence. Our bladder control treatment often consists of re-training the pelvic floor musculature with exercises, biofeedback, and electrical stimulation.
Urinary Tract Problem Signs & Symptoms
Below are just a few of the signs and symptoms associated with urinary tract problems:
Painful urination
Burning during urination
Odor and dark color to urine
Lower back/abdominal pain
Fever
Malaise
Bladder Cancer Treatment Options
Cysto-bladder Bx
Anticarcinogenic installations
Radical cystectomy
Physical Therapy

For additional information about non-surgical treatments for incontinence offered at Pinehurst Surgical Clinic, please visit our Physical Therapy specialty page.
Patient Testimonials
Hear what our patients have to say about our truly specialized Urologic Surgery providers.
Manlio Adam Goetzl, MD

"I am on the maintenance program with Dr. Goetzl re: bladder cancer and I must say the doctor and his staff have always shown me the upmost courtesy and care. I am very thankful."

Goeffrey G. White, MD

"Dr. White saved my life by finding and treating bladder cancer in its first stage. He has taken care of me for over 10 years."
---
Pinehurst Surgical Clinic is a multi-specialty clinic comprised of ten specialty centers located in a state-of-the-art surgical facility in Pinehurst, NC. Our certified Urologists offer a variety of treatments and surgical procedures for urinary tract and bladder problems at our Pinehurst and Sanford locations serving patients in Southern Pines, Fayetteville, Red Springs and all surrounding areas throughout North Carolina, South Carolina, and beyond.