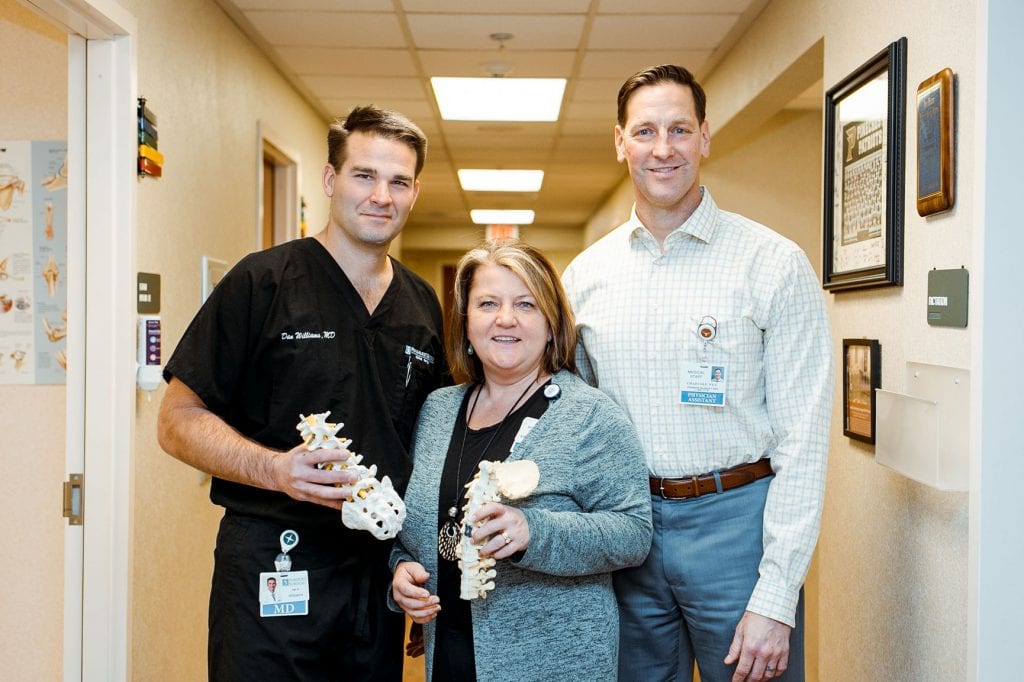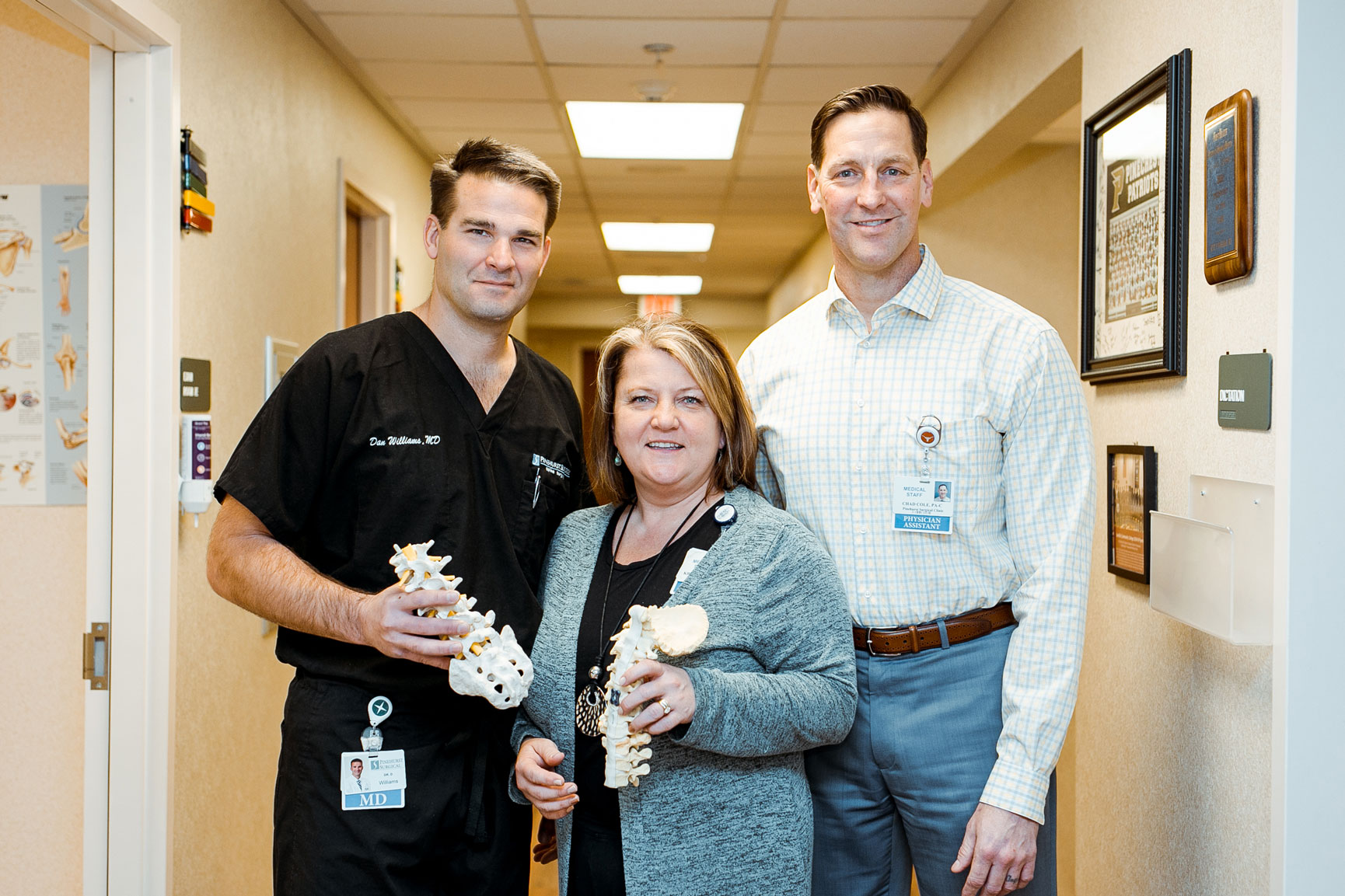 At Pinehurst Surgical Clinic, our team of experts specialize in the functional restoration of neck pain, back pain and more through interventional pain relief and physical therapy.
Our staff recognizes that no two of our pain management patients are alike, which is why we deal specifically with your pain or injury in the context of your lifestyle and functional abilities.
If you are suffering from a spinal fracture, carpal tunnel syndrome or other pain problem or injury related to the spine, back or neck, you can count on professional, thoughtful medical care from the Orthopaedic Surgery department at Pinehurst Surgical Clinic.
All of our Pinehurst, NC pain specialists, spine surgeons and PTs are highly-trained and educated in their respective fields, offering unique medical expertise to thoughtfully diagnose and treat a variety of problems and conditions related to the spine.
Learn more about the spine and interventional pain management services and surgical procedures offered by Pinehurst Surgical Clinic to patients in Southern Pines, Sanford, Fayetteville, Rockingham, NC, and beyond by exploring the pages below: ​
---
Pinehurst Surgical Clinic is a multi-specialty clinic comprised of ten specialty centers located in a state-of-the-art surgical facility in Pinehurst, NC. Our Pinehurst, Raeford, Rockingham, Sanford and Troy clinical offices offer expert orthopaedic care serving patients in Pinehurst, Southern Pines, Sanford, Troy, Rockingham, Raeford, Fort Bragg & Surrounding Areas throughout North and South Carolina, and beyond.