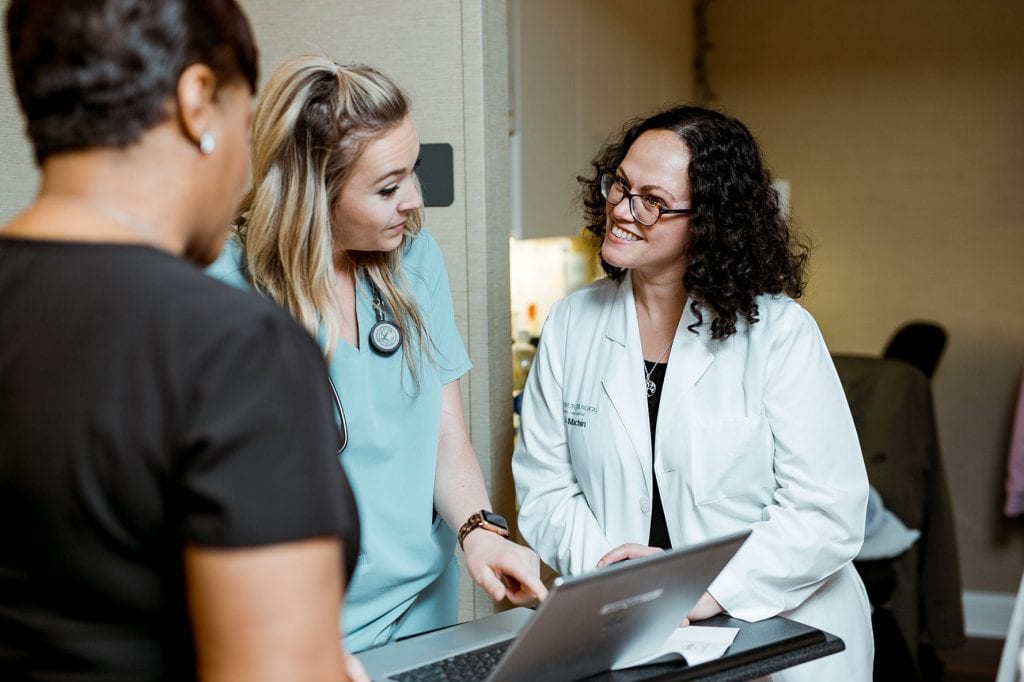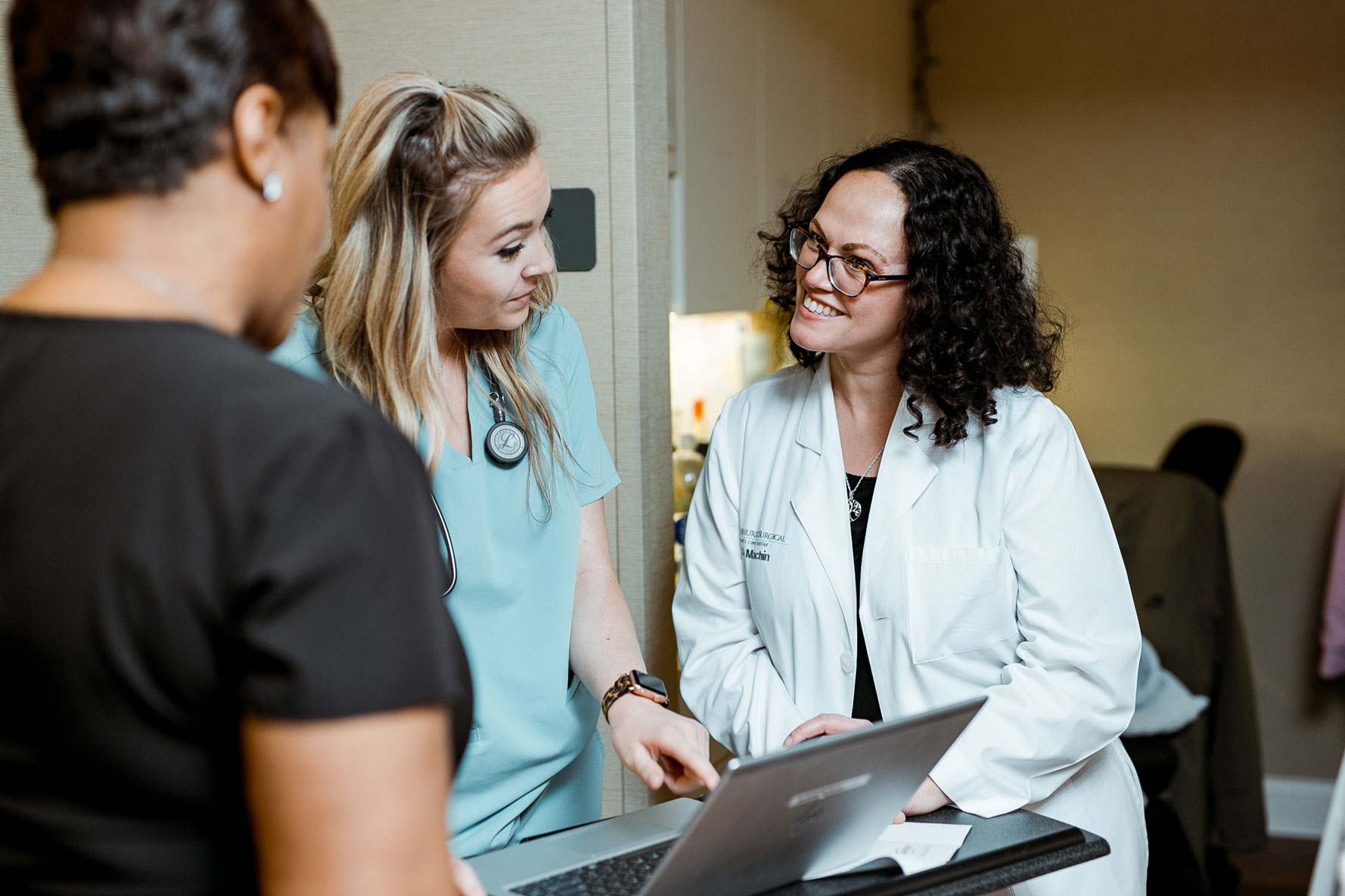 Women's Comprehensive Health Department
At Pinehurst Surgical Clinic, we proudly offer a wide selection of women's health services for women of all ages and stages of life. Whether you're experiencing a specific concern or are interested in a preventative exam, our OB-GYNs and nurse practitioners are committed to providing you with comprehensive, personalized care from start to finish.
As North Carolina's leader in women's health care, we proudly serve patients in the following areas:
Pinehurst
Sanford
Southern Pines
Raeford
Fayetteville
Laurinburg
And other surrounding areas
OUR GOAL
It is our goal to make your health a priority and for you to be an active participant in your very own wellness journey. When you're ready, you can schedule an appointment with one of our specialists. During your appointment, we encourage you to ask questions and discuss your options, health history, and health goals. We look forward to working with you to help create a health plan that works for your lifestyle.
Maternity Care
High Risk Obstetrics
Infertility Treatment
Adolescent Health Care
Oncology
Contraception
Continence Service
Endometrial Ablation
Hysteroscopy
IUD removal/insertion
Menopause Health Management
Gynecology
Mammograms
Femilift
Health Management
Hormone
Replacement Therapy
Nexplanon
Amniocentesis
Sonohysterogram
Bone Density
Urogynecology
Health Maintenance
OB/GYN Ultrasounds
Weight Management
LEEP
Colposcopy
Endometrial Biopsy
Novasure
Obstetrical Deliveries
Robotic Surgery (Minimally Invasive)
Patient Testimonials
Hear what our patients have to say about our truly specialized Women's Comprehensive Health providers.
Shayna S. Jones, MD, FACOG, MPH

"I am actually a patient of Dr. Jones and since I have started seeing her, my mom, sister-in-law, cousin and best friend have also become patients."

Stephen A. Szabo, MD, FACOG, FACS

"I think Dr. Szabo is an incredible doctor. I recommend him to every newcomer to the area that I meet. I have been with him for 12 years and would not think of seeing anyone else."

Lissette Machin, MD, FACOG

"Dr. Machin is always so courteous and caring. I love coming in to see her! She never makes me feel like I am just another patient to check off her list. She always takes time to sit and explain everything to me, and makes me feel like she really cares. I trust her completely."
---
Pinehurst Surgical Clinic is a multi-specialty clinic comprised of ten specialty centers located in a state-of-the-art surgical facility in Pinehurst, NC. Our OB GYN specialists serve patients in Pinehurst, Sanford, Fayetteville, Rockingham, Lillington, Montgomery, and all surrounding areas throughout North Carolina, South Carolina, and beyond.