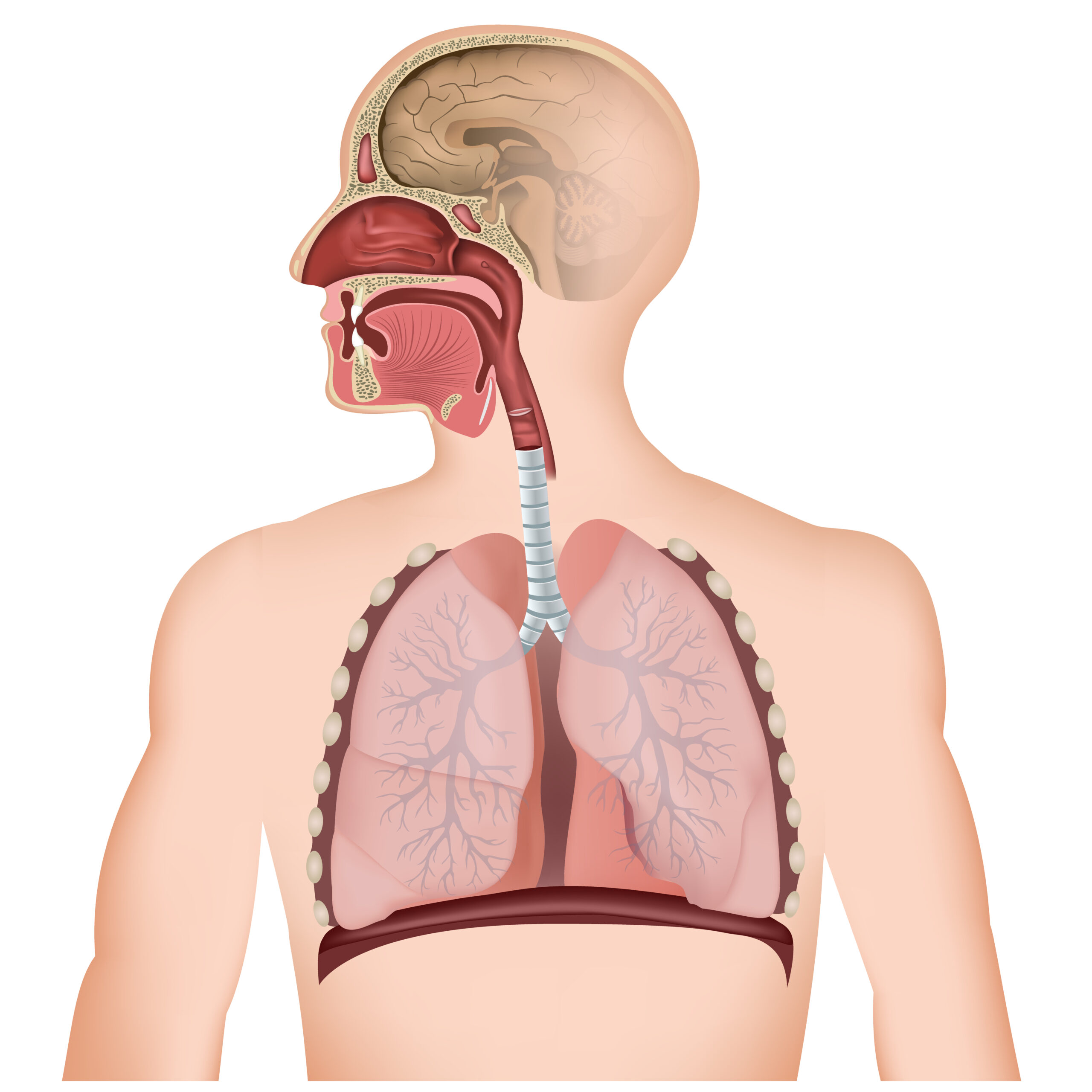 Nasal/Sinus Care & Surgery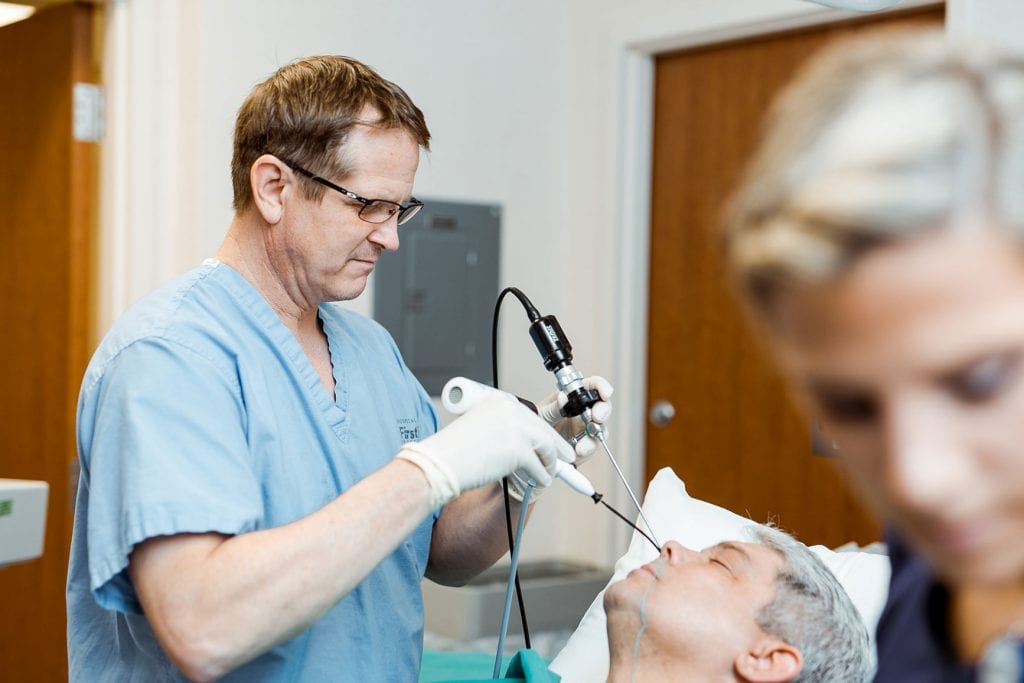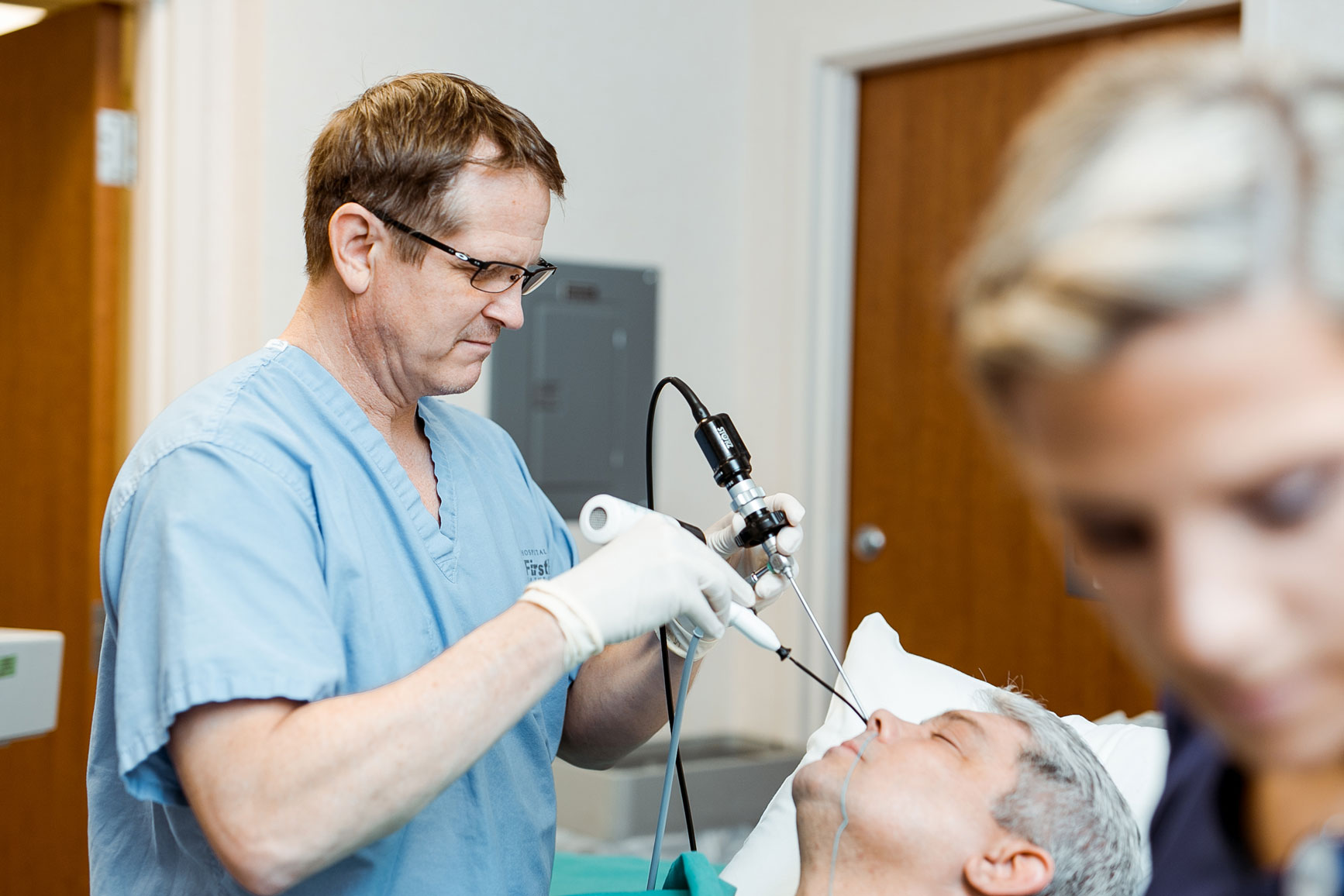 Nasal & Sinus Treatments for Patients
At Pinehurst Surgical Clinic, our skilled otolaryngologists are trained in a variety of treatments and surgical procedures related to sinus and nasal care. If you are suffering from a sinus infection or some other type of nasal or sinus problem, don't hesitate to contact our ENT specialists in Pinehurst, Raeford, Rockingham, Sanford and Troy, NC.
Many sinus and nasal issues are either directly or indirectly related to allergies. Please visit our Allergy Treatment page to learn more about the common symptoms of seasonal and non-seasonal allergies. If you believe you may be dealing with any of the signs and symptoms of allergies, be sure to give us a call to schedule an appointment with one of our ear, nose and throat doctors.
Pinehurst, NC Nasal & Sinus Surgery
Pinehurst Surgical Clinic is proud to be a leader in sinus and nasal surgical procedures, and our surgical facility was one of the first non-academic practices in North Carolina to use a computer-guided imaging system to ensure the safest and most effective outcomes with sinus surgery.
We offer a variety of nasal and sinus surgeries to patients in Pinehurst, Carthage, Fort Bragg and surrounding areas, including:
Septoplasty
Turbinate reduction
Endoscopic sinus surgery
Each of our surgical procedures is performed with the greatest care and attention to detail by a staff of specially-trained physicians and surgeons.
---
Pinehurst Surgical Clinic is a multi-specialty clinic comprised of ten specialty centers located in a state-of-the-art surgical facility in Pinehurst, NC. Our ENT physicians provide allergy care and treatments at our Pinehurst, Raeford, Rockingham, Sanford and Troy clinical offices, serving patients in Southern Pines, Fayetteville, Red Springs and all surrounding areas throughout North Carolina, South Carolina, and beyond.