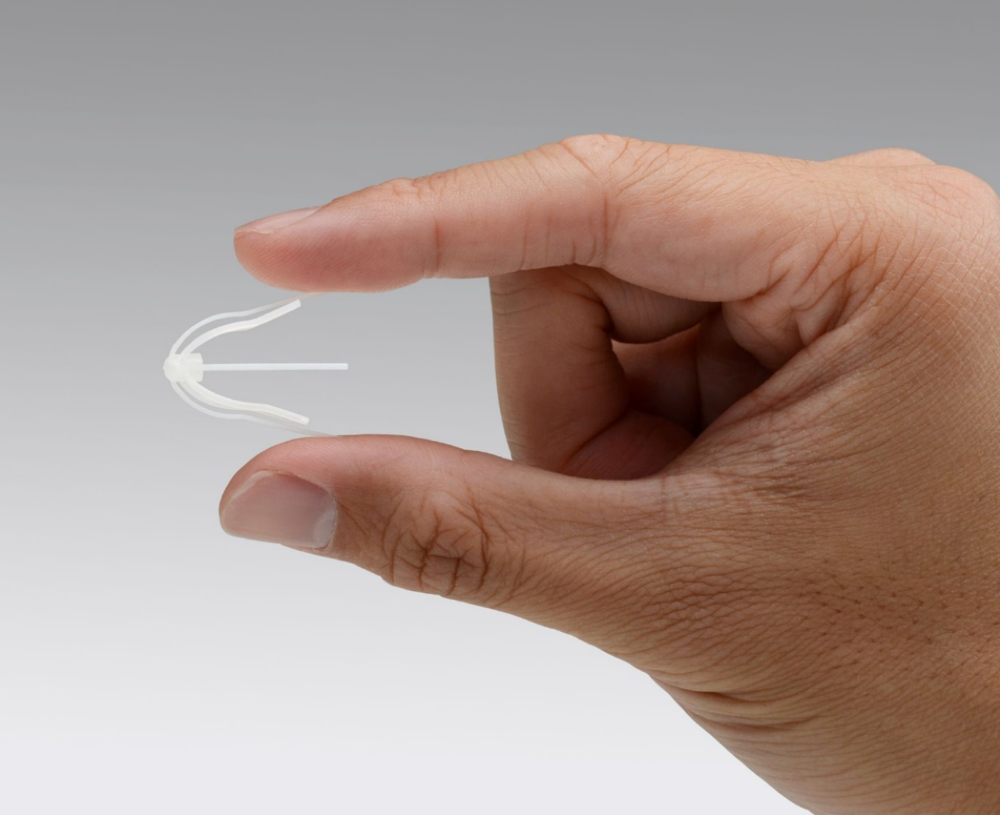 Innovative Treatment for Nasal Polyp Sufferers
Have you had sinus surgery to remove nasal polyps but they have regrown and you still suffer from recurrent polyps? Do your nasal polyps make you feel congested or experience a decreased sense of smell?
There is good news for you! Pinehurst Surgical Clinic Ear, Nose, Throat, Head & Neck now offers an innovative, non-surgical option that is clinically proven to reduce nasal obstruction and congestion: the SINUVA™ (mometasone furoate) Sinus Implant. If you have previously undergone sinus surgery and are experiencing a return of nasal polyps, you may be a candidate for SINUVA.
SINUVA can be placed during a routine office visit under local anesthesia. The sinus implant has a 2-in-1 benefit: it is designed to open in the sinus cavity and deliver anti-inflammatory medicine directly to nasal polyps. Once SINUVA is in place, patients usually do not feel the implant. It is removed at 90 days or earlier upon provider discretion.
This FDA-approved technology has been shown to reduce polyp burden – without the need for sinus surgery – which may lead to improved nasal congestion and sense of smell. The most common adverse reactions observed in a clinical study were asthma, headache, nose bleed, lightheadedness, bronchitis and upper respiratory or middle ear infection.
Frequently Asked Questions
What is SINUVA
SINUVA is a sinus implant that treats nasal polyps without surgery. During a routine office visit, the doctor will use topical and/or local anesthesia to numb the patient's nose and sinuses. SINUVA is then placed in the sinus cavity through the nasal opening.
How SINUVA works
Its innovative design provides a 2-in-1 approach: it is designed to open in the sinus cavity and release anti-inflammatory medicine to treat nasal polyps for up to 90 days.
SINUVA benefits (At Day 90)
Significantly reduces nasal obstruction and congestion
Significantly improves impaired sense of smell
For more information about SINUVA, visit www.SINUVA.com. For education and resources on chronic sinusitis and chronic sinusitis treatment options, visit www.MySinusitis.com.
Pinehurst Surgical Clinic is a multi-specialty clinic comprised of ten specialty centers located in a state-of-the-art surgical facility in Pinehurst, NC. Our Ear, Nose, Throat, Head & Neck physicians provide allergy care and treatments at our Pinehurst, Raeford, Rockingham, Sanford and Troy clinical offices, serving patients in Southern Pines, Fayetteville, Red Springs and all surrounding areas throughout North Carolina, South Carolina, and beyond.