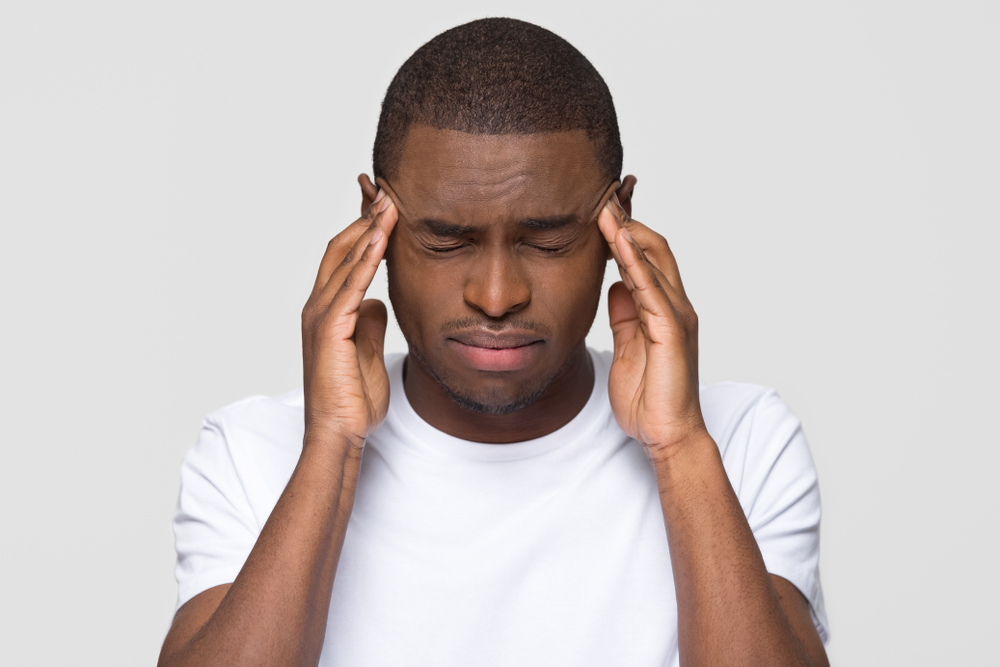 Chronic Relief that lasts
Sinus surgery is often used to alleviate symptoms related to chronic sinusitis. Chronic sinusitis is persistent inflammation of the sinuses and is one of the most common health problems in the United States. Symptoms can feel like a never-ending cold and can include congestion, decreased sense of smell, facial pain or pressure, and persistent post-nasal drip.
The new product, Intersect ENT's PROPEL® Contour sinus stent, was recently approved by the FDA and is placed after surgery to help keep the sinuses open.
The PROPEL Contour is a dissolvable drug-eluting sinus stent that is placed after sinus surgery in the frontal (behind the forehead) or maxillary (behind the cheeks) sinuses. PROPEL Contour incorporates a unique hourglass design that conforms to the sinus openings, delivering medication and mechanical support where it is needed to optimize surgical outcomes. PROPEL Contour is clinically proven to reduce the need for additional interventions (a combination of surgical treatments and/or oral steroids) after sinus surgery by 65 percent.
The PROPEL family of dissolvable drug-eluting sinus stents, which now includes PROPEL Contour, may be used in patients undergoing ethmoid, frontal or maxillary surgeries. This represents the majority of procedures for the treatment of chronic sinusitis.
DON'T JUST TREAT THE SYMPTOMS. TREAT THE SOURCE.
Sinus surgery with PROPEL is clinically proven to provide relief by targeting inflammation, the primary characteristic of chronic sinusitis.
OPENS

After sinus surgery, PROPEL is placed to help prop open the sinus.

LEARN MORE

DELIVERS

PROPEL delivers medicine directly to the sinus to reduce inflammation that could block the opening.

LEARN MORE

DISSOLVES

As the sinus heals open, PROPEL is designed to dissolve within 45 days. ​

LEARN MORE
Sinus Surgery Has Advanced
If you and your physician have discussed sinus surgery, be assured that it is easier and less invasive than ever before.
Small instruments are introduced through the nostrils to open sinuses blocked by inflammation.
Uncomfortable gauze packing is a thing of the past.
PROPEL is placed in the sinus after surgery to promote healing and reduce the need for additional procedures.
Ask your doctor if sinus surgery with the PROPEL sinus stent is right for you. To learn more about sinusitis, treatment options, and PROPEL, visit MySinusitis.com.
Frequently Asked Questions
Is PROPEL clinically proven?
PROPEL's safety and efficacy is backed by the highest-level of clinical evidence. Over 100,000 people have been treated with PROPEL.
Will I feel PROPEL in my sinus?
PROPEL is lightweight and usually cannot be felt once in place.
What should I do after the procedure?
Always follow your doctor's instructions. Frequent saline irrigations are important for post-surgical healing.
---
Pinehurst Surgical Clinic is a multi-specialty clinic comprised of ten specialty centers located in a state-of-the-art surgical facility in Pinehurst, NC. Our Ear, Nose, Throat, Head & Neck physicians provide allergy care and treatments at our Pinehurst, Raeford, Rockingham, Sanford and Troy clinical offices, serving patients in Southern Pines, Fayetteville, Red Springs and all surrounding areas throughout North Carolina, South Carolina, and beyond.