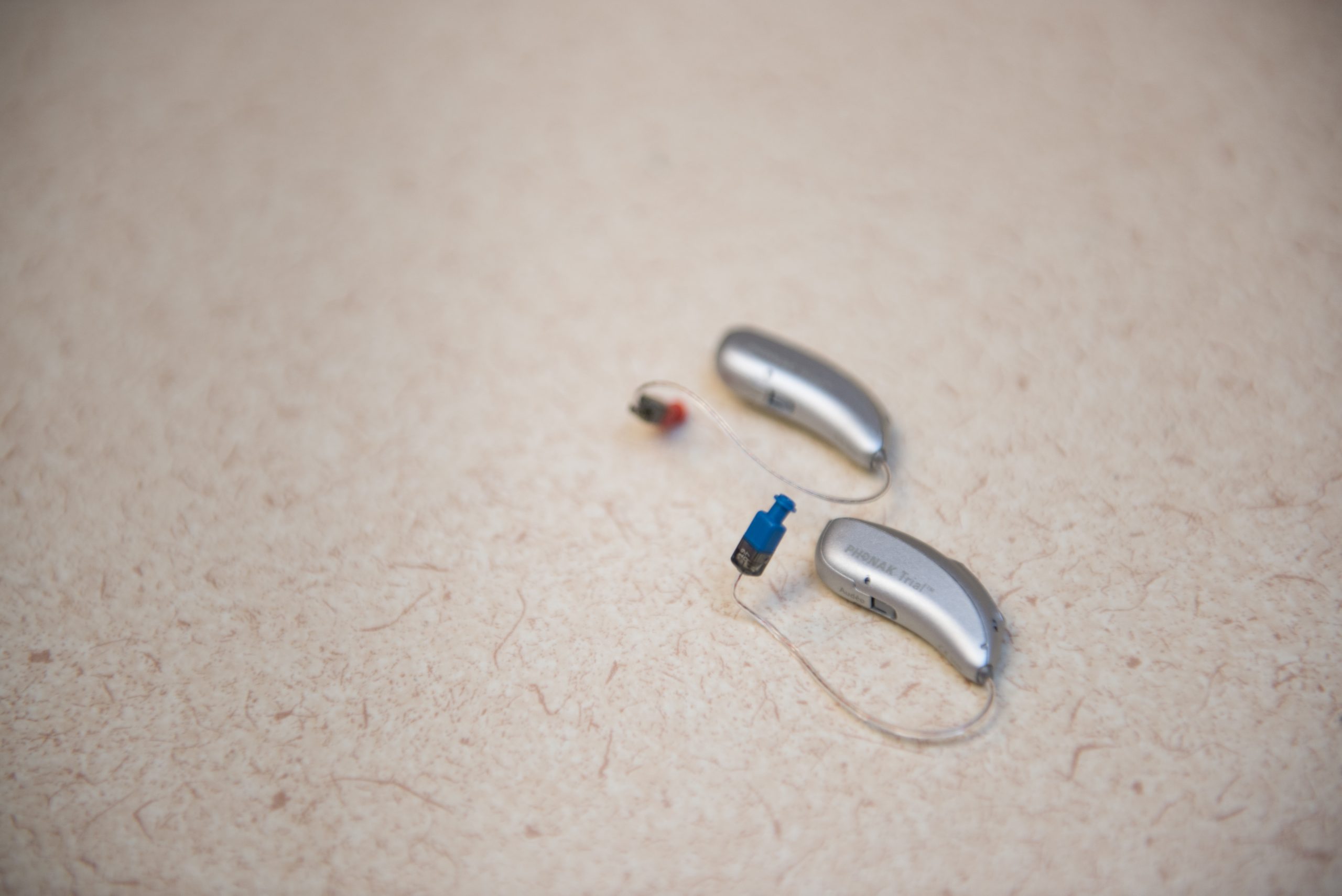 Hearing Aid Products & Devices
Audiology & hearing Aids ALD Products
At Audiology & Hearing Aids, we proudly carry hearing aids from a number of well-known hearing aid manufacturers and brands, including Phonak, Unitron, Widex, Lyric Hearing, Starkey, Siemens and Oticon.
Explore available hearing aid products below, then contact us today to set up a hearing loss evaluation or hearing aid fitting:
Types of Hearing Aids Offered by Audiology & hearing Aids
Completely-in-canal (CIC) hearing aids: CIC hearing aids are custom-fitted into the ear canal, making them among the smallest and most discreet hearing aid products available.
In-the-canal (ITC) hearing aids: Slightly larger and more visible than CIC hearing aids, ITC hearing aid devices fit within the ear canal and are completely custom-made.
In-the-ear (ITE) hearing aids: ITE hearing aid products are custom-made to fill out most of the bowl of your outer ear. This level of customization, along with a lightweight and compact size, makes these instruments comfortable and easy to manage. They are powered by a #13 or #312 battery.
Conventional behind-the-ear (BTE) hearing aids: With BTE hearing aids, the processing components are housed in a case that fits behind the ear. Sounds enter the instrument, are amplified, and travel through a tube that is contoured over the top of the listener's ear and into an earmold inside the ear. Conventional BTEs are durable, easy to handle and maintain, and can be easily adapted for use with a wide variety of assistive listening devices. They are powered with a #675 or #13 battery.
Open-fit and receiver in-the-canal, behind-the-ear hearing aids: These hearing aid devices are similar to BTEs, but are much smaller, more discreet, and offer superior sound quality. A very small tube leads to the ear canal, making this option much more cosmetically appealing than conventional devices.
Most of our hearing aid products are compatible with assistive listening devices (or ALDs), which allow for wireless access to TVs, MP3 players, cell phones and more.
FM systems, a type of assistive listening device, are designed to help both children and adults better understand speech in the midst of loud background noise. They can work in conjunction with hearing aids, but are also available to patients with otherwise normal hearing.