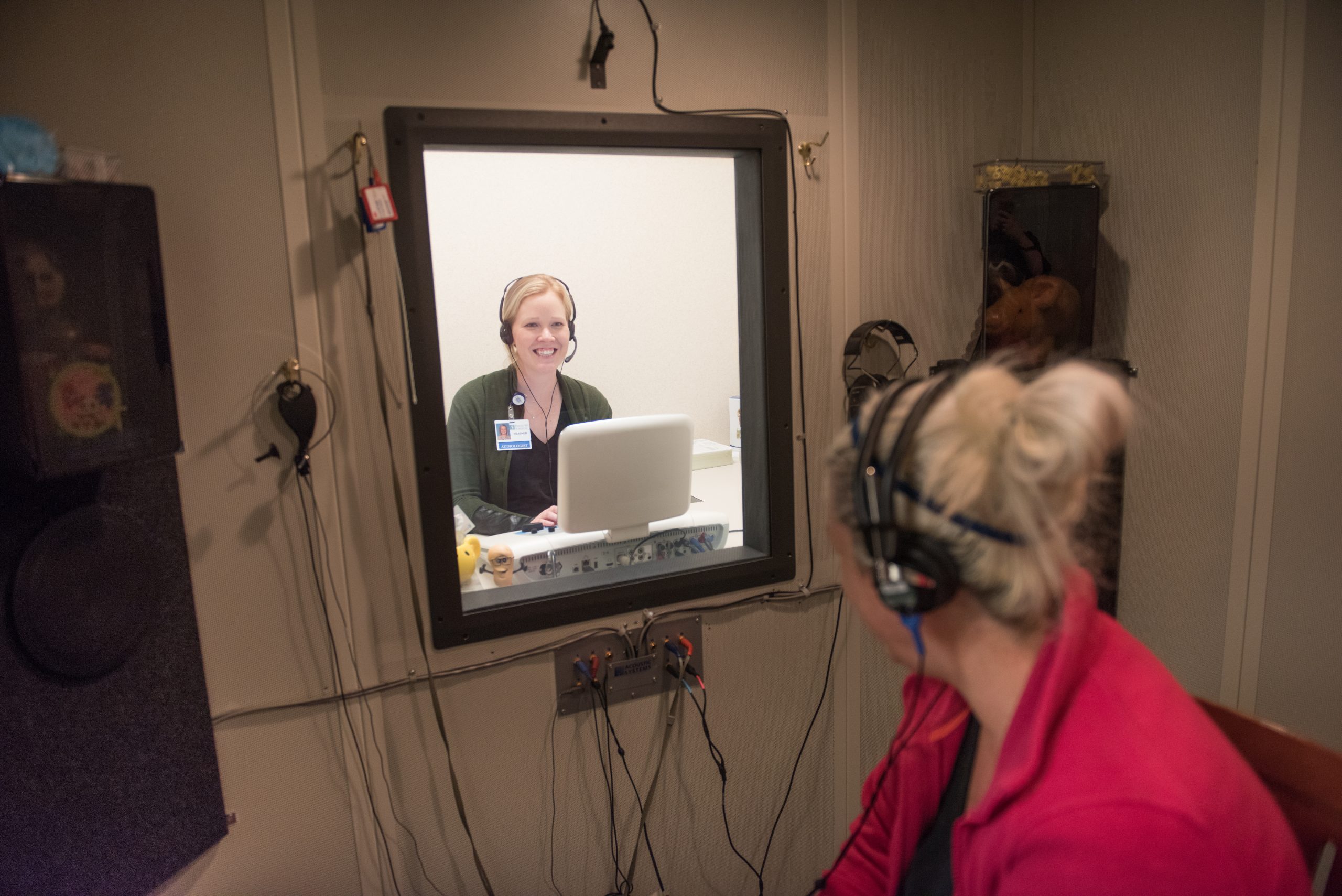 Hearing Tests & Evaluations
Audiograms & Other Hearing Tests for Patients in Pinehurst, Southern Pines, NC & Beyond
Did you know that communication disorders are among the most common disabilities in the United States? More people suffer from hearing problems and other related issues than heart disease, paralysis, blindness, cerebral palsy, muscular dystrophy, and multiple sclerosis combined.
If you believe you may be one of approximately 30 million Americans with hearing loss and other hearing problems, please don't hesitate to contact Pinehurst Audiology for a professional hearing evaluation.
What to Expect from a Hearing Evaluation at Audiology & hearing Aids
When you come in for an appointment with one of our audiologists in Pinehurst, Rockingham, Troy, Sanford or Raeford, be prepared to fill out several forms to verify both your personal information and insurance information.
We'll begin with an evaluation to determine the degree and type of hearing loss you are experiencing, as well as its impact on your life. Our licensed audiologists will ask you various questions designed to help us discover the specific types of environments in which you may be experiencing difficulty hearing.
Next, your audiologist will look into your ears using an otoscope and may also test the mobility of the eardrum and a muscle reflex behind the eardrum by placing a probe tip in the ear canal that causes the eardrum to vibrate.
At Pinehurst Surgical Clinic, we perform several tests to confirm hearing loss, including a pure tone hearing test and speech test, which will be reflected in an audiogram.
Special hearing testing for children include otoacoustic emissions (OAEs) and Auditory Brainstem Response (ABR) testing. During OAE testing, an ear tip is placed at the opening of the ear canal and a soft sound is delivered to the ear. In a normal-hearing ear, a measurable sound can be recorded in response to the test stimulus. ABR testing is conducted either while the child is sleeping or sitting quietly. It involves electrodes being placed on the forehead and ears, which record brainwave responses to sounds being presented through earphones to the child's ear. These tests allow the audiologists to gather hearing data in children who are otherwise unresponsive or difficult to test. Pinehurst Audiology is listed as one of the pediatric test sites for Early Hearing Detection and Intervention (EHDI).
If the level of hearing loss is significant, your Pinehurst, NC audiologist will recommend the best course of treatment for your hearing problem, which may include hearing aids or referral for medical management with one of our ear, nose and throat physicians.
Tinnitus Evaluations in Central North Carolina
Are you…
Experiencing a ringing, hissing or clicking sound in your ears?
Particularly bothered by this sound?
Suffering from the sound constantly?
Tinnitus is a common symptom associated with hearing loss, and may be a symptom of other health problems in our patients in Pinehurst, Fayetteville, Carthage, Siler City, Laurinburg and surrounding areas in NC and SC. Not only does tinnitus affect a patient's ability to hear – it may also impact your ability to work or sleep.
Tinnitus may be caused by a number of factors, such as hearing loss, exposure to loud noise, certain types of medicine, allergies, tumors, heart problems, jaw problems, neck problems and more. At Pinehurst Surgical Clinic, our licensed audiologists are trained to provide expert diagnosis and treatment for tinnitus, including hearing aids, maskers, neuromonics tinnitus therapy, counseling and more.
---
Pinehurst Surgical Clinic is a multi-specialty clinic comprised of ten specialty centers located in a state-of-the-art surgical facility in Pinehurst, NC. Our audiologists provide hearing tests and evaluations at our Pinehurst, Raeford, Rockingham, Sanford and Troy clinical offices, serving patients in Southern Pines, Fayetteville, Red Springs and all surrounding areas throughout North Carolina, South Carolina, and beyond.