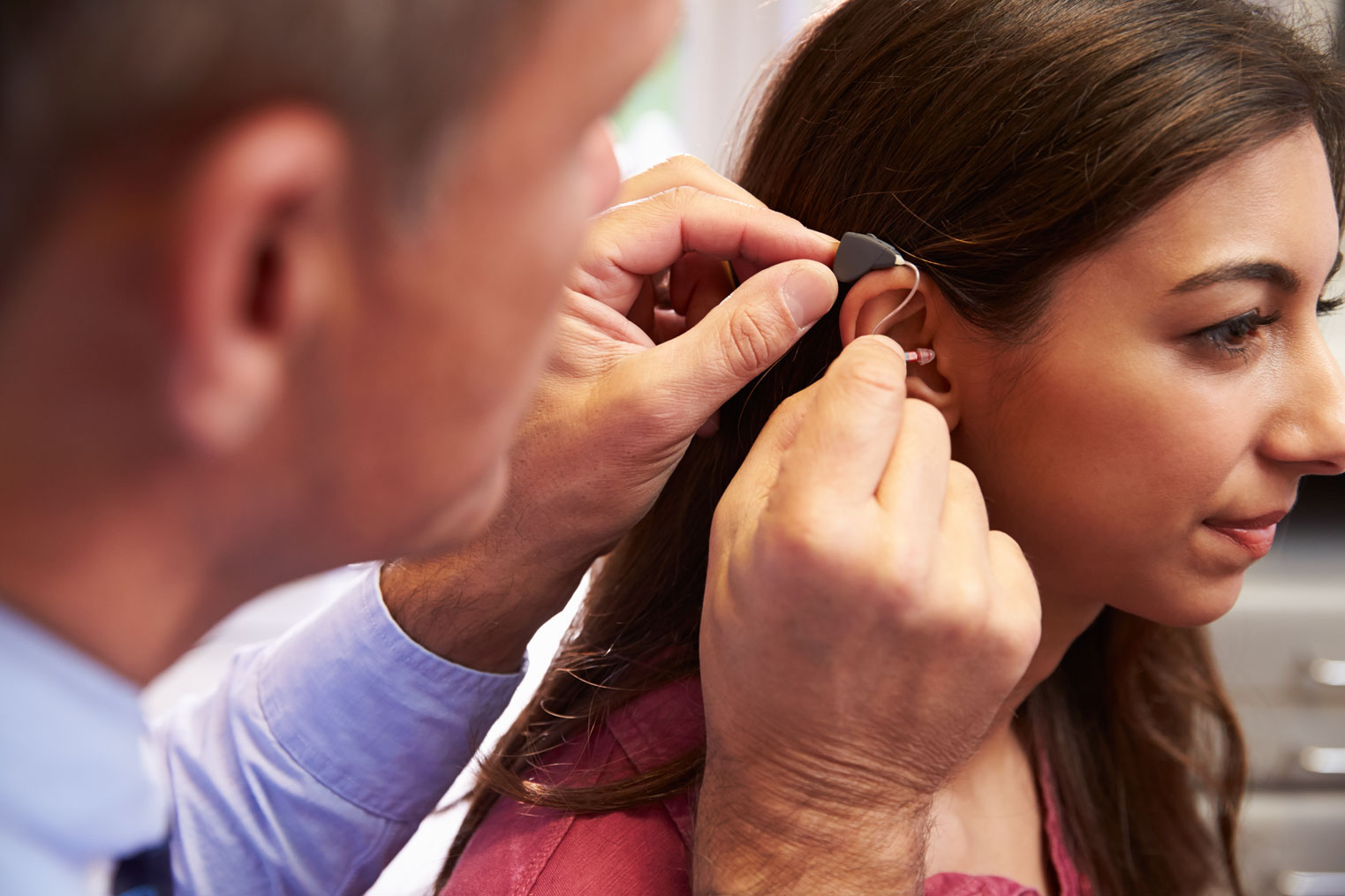 Hearing Aid Fittings & Repairs
Hearing Aid Fittings & Hearing Aid Repair Services in Pinehurst, Rockingham, Sanford & Surrounding Areas
At Audiology & Hearing Aids, our licensed audiologists perform both adult and pediatric hearing aid fittings and repairs for patients in Pinehurst, Southern Pines, Raeford, Hamlet and surrounding areas throughout Central North Carolina and beyond.
Learn more about our hearing aid fitting procedure below:
We will begin with a diagnostic hearing evaluation and ask questions about the onset of your hearing loss, as well as the presence of tinnitus (ringing in the ears) or dizziness. Afterwards, your audiologist will let you know if you are a candidate for hearing aids. If you choose to pursue hearing aids, you will be scheduled for a hearing aid evaluation.
During your hearing aid evaluation, you will meet with an audiologist to discuss the advantages and disadvantages of the various types of hearing aid styles and technologies based on your specific needs, budget and lifestyle. We will also take this time to determine if sensorineural hearing loss indicates a need for one hearing aid or two (for both ears). This appointment generally takes one hour.
After you decide on a hearing aid, we will place the order. Your aids should arrive within two weeks.
Once your hearing aid arrives, you will meet with your audiologist to program the hearing aid for your hearing loss, as well as discuss care and use of the aid. We will offer useful tips on how to put the hearing aid in the ear, as well as how to remove it from the ear, change batteries and clean the device. Note that you may need a few days – or weeks – to adjust to your new hearing aid. If your hearing aid is causing you serious discomfort, please contact us immediately.
Our office works with a number of well-known hearing aid manufacturers and brands, including Phonak, Lyric Hearing, Unitron, Widex, Starkey, Siemens and Oticon.
In addition to hearing aid fittings, Pinehurst Surgical Clinic's audiologists in Pinehurst, Sanford, Troy, Raeford and Rockingham, NC perform in-office repairs for many hearing aid issues.
To better serve our audiology patients, Audiology & Hearing Aids offers hearing aid drop-off repair service. Instead of waiting for an appointment, simply drop your broken hearing aid off at the Audiology & Hearing Aid office, and one of our audiologists will call you when it is time to pick up your repaired hearing aid. You may also choose to sit and wait while we address the repair, when appropriate. If we must send your hearing aid off-site for repair, we may be able to provide you with a loaner hearing aid.
---
Pinehurst Surgical Clinic is a multi-specialty clinic comprised of ten specialty centers located in a state-of-the-art surgical facility in Pinehurst, NC. Our licensed audiologists provide hearing aid fitting and repair service at our Pinehurst, Raeford, Rockingham, Sanford and Troy clinical offices, serving patients in Southern Pines, Fayetteville, Red Springs and all surrounding areas throughout North Carolina, South Carolina, and beyond.