PROFOUND® RF
Jefferson K. Kilpatrick, MD | Russell B. Stokes, MD | Hannah Parbst, Esthetician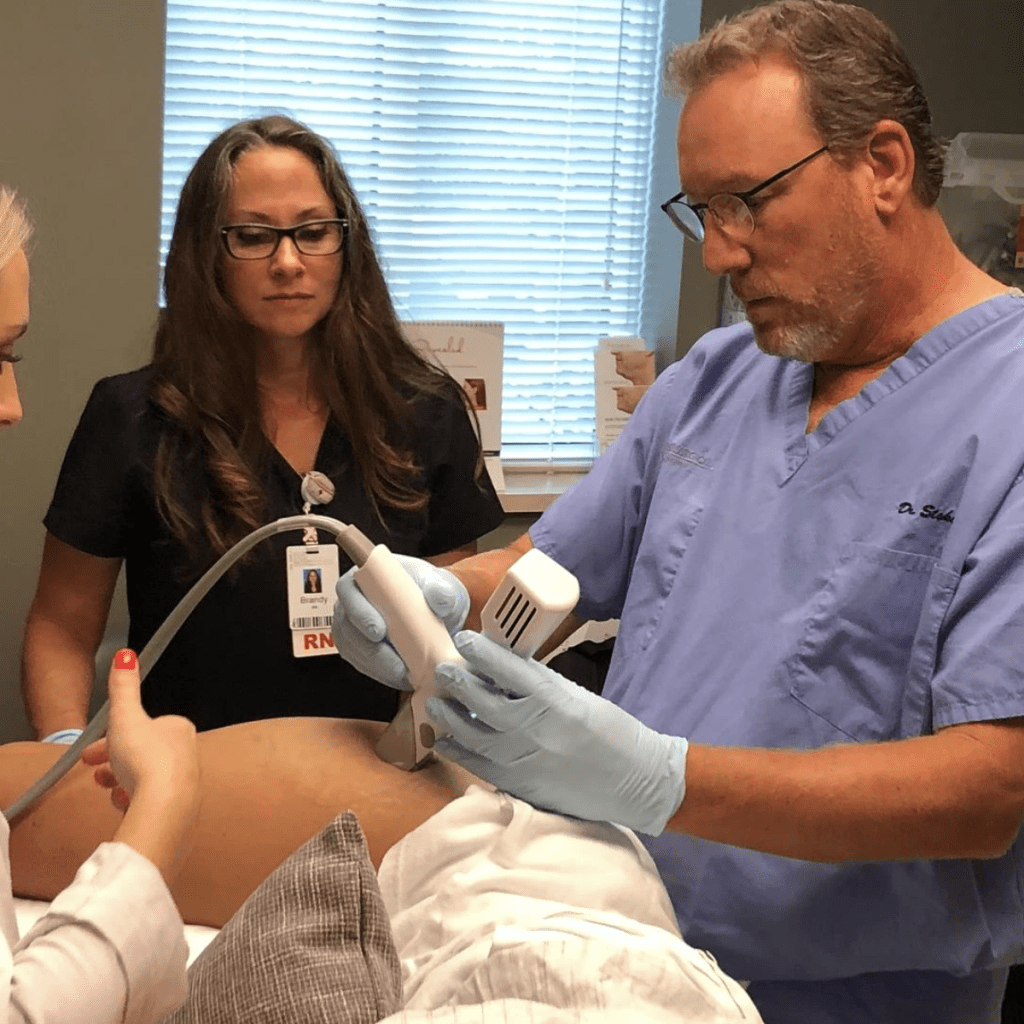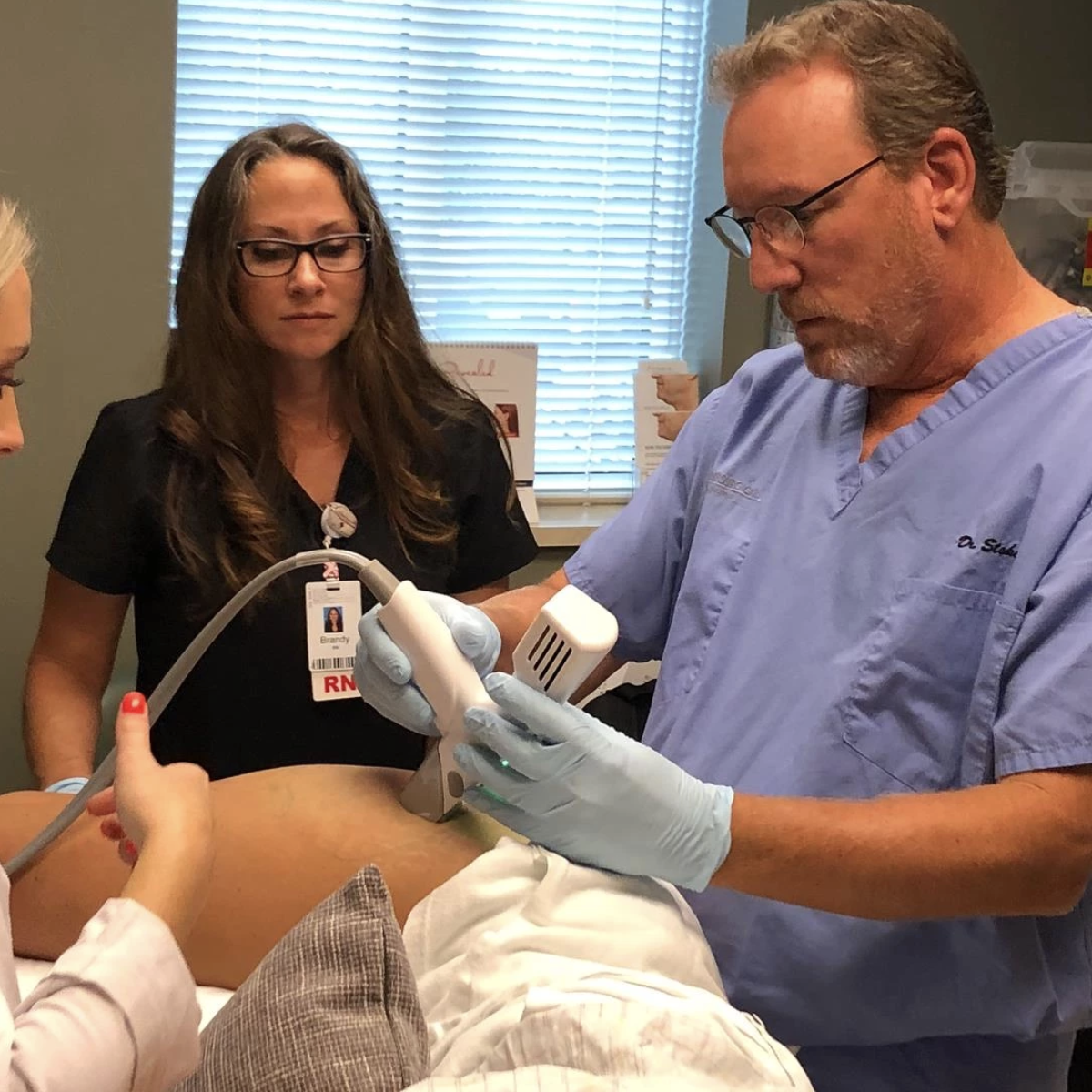 Non-Surgical Profound® RF
Profound is a minimally invasive treatment designed to help people who have sagging skin and loss of volume around the mouth, cheeks, and neck. A handheld device with tiny needles is placed on your skin, using radio-frequency technology, heat is released at a precise temperature and depth.
Many people notice signs of aging when skin loses its elasticity and begins to sag around the face, jawline and neck. Intrinsic aging, also known as the natural aging process, is a continuous process that normally begins in our mid-20s. Lifestyle, diet, personal habits and sun exposure often act together with the normal aging process to prematurely age our skin. Most premature aging is caused by sun exposure (photo-aging). Other external factors that prematurely age our skin are repetitive facial expressions, gravity, sleeping positions, and smoking.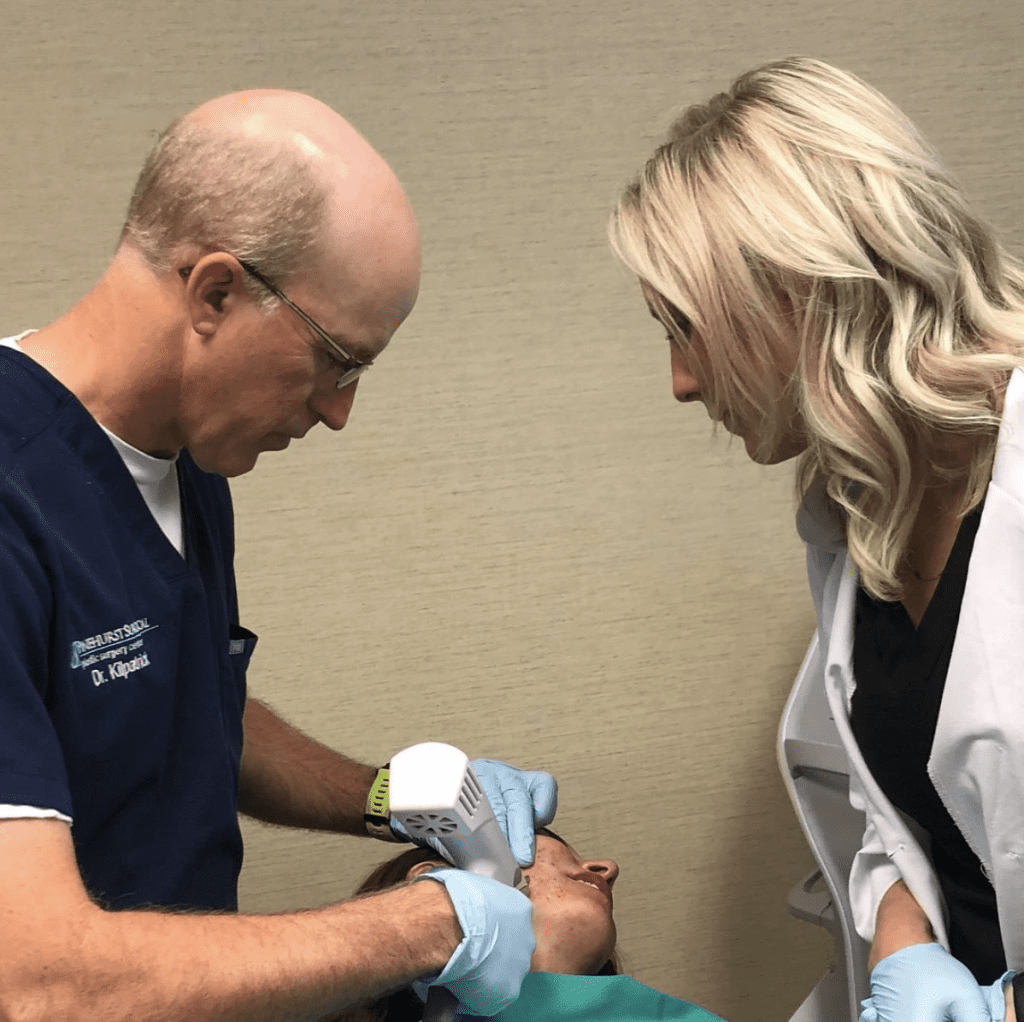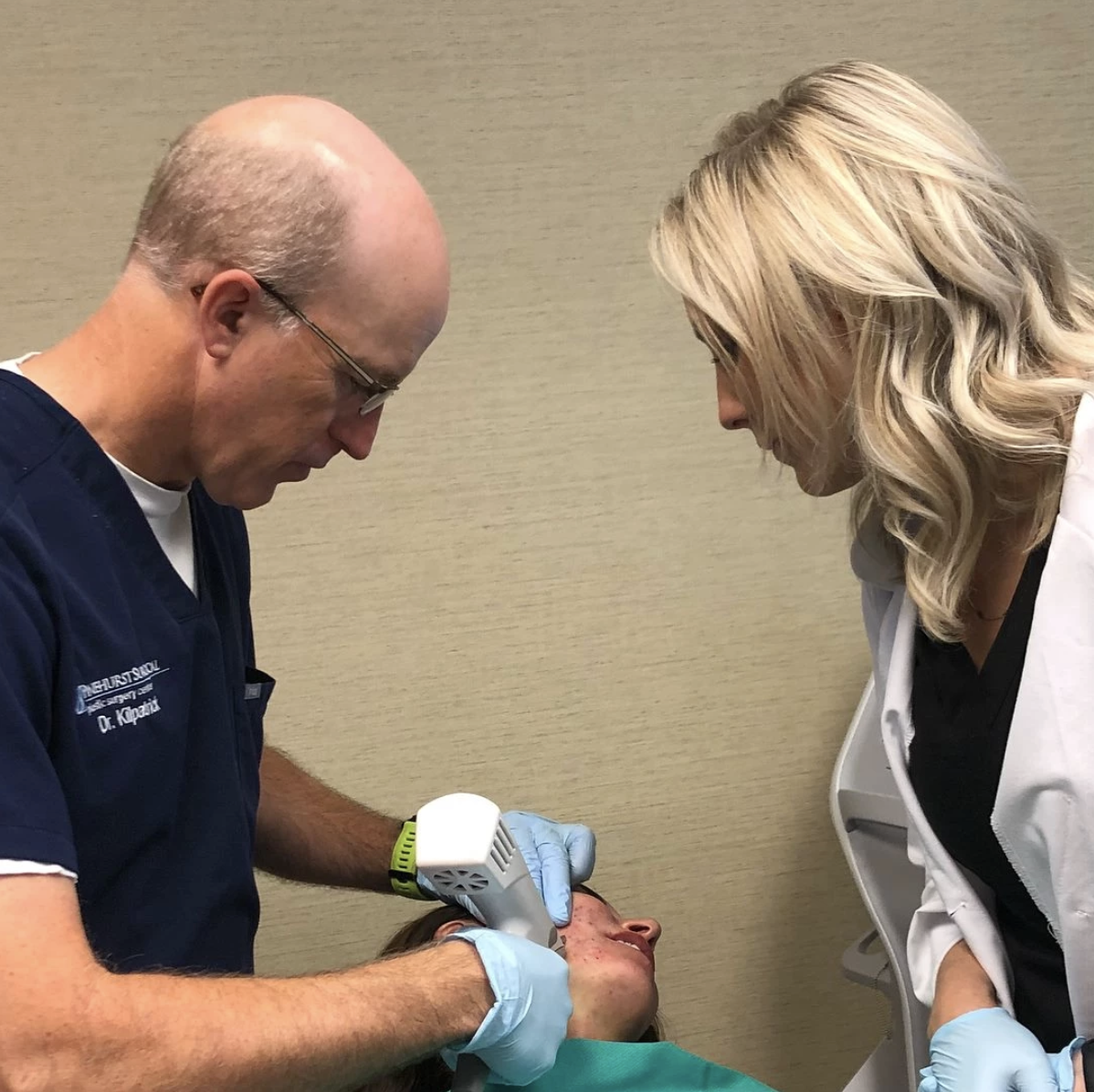 What is Profound Used For?
Sagging jowls
Loose or sagging skin under the neck
Double chin
Loose or sagging skin on the body
Cellulite and more!
How Does Profound Work?
Profound works by helping the skin to build collagen and elastin. Profound heats the skin to an exact temperature and depth for an exact amount of time, delivering precise energy to the deeper skin layers, where it is most beneficial. No surgery, no injectables; just your body's own collagen and elastin to help you turn back the clock on aging.
Frequently Asked Questions
What is Profound?
Profound is a revolutionary new energy-based facial treatment designed to create new elastin, collagen and hyaluronic acid – the building blocks that keep your skin smooth and elastic. Without surgery, fillers or toxins, Profound dramatically improves aging skin.
What is the Profound procedure like?
Profound is a quick, single treatment performed in a physician's office, usually in 45 minutes or less.
Your doctor will provide a local anesthetic to manage comfort. The system delivers energy to the deeper skin layers exactly where treatment is most beneficial.
How many Profound treatments will I need?
You will only need 1 treatment with Profound. There is no need to schedule multiple office visits in order to achieve optimum results.
What can I expect after my procedure?
After the treatment, you can expect to return to normal activities the next day. Any minor redness, swelling or bruising resulting from treatment can typically be covered with makeup within 24-48 hours.
Profound Technology
Profound, developed by medical device leader Syneron Candela, is an FDA-approved device indicated for use in dermatologic and general surgical procedures for electrocoagulation and hemostasis. Remarkably, only one 45 to 90-minute Profound treatment is needed. Most patients resume normal activities within 24 to 48 hours. Clinical studies reveal a 100 percent response rate for wrinkles.
"The FDA clearance of Profound for the treatment of cellulite is a major addition to the capabilities of Profound and body contouring options. Cellulite is one of the most disturbing aesthetic problems bothering women and one of the most difficult to treat. Cellulite is also one of the most prevalent aesthetic conditions bothering women at all ages, it is estimated that between 85-98% of adult women suffer from cellulite. This FDA clearance provides a new treatment opportunity for patients with minimal discomfort and downtime". Request a consultation today at 1-855-294-BODY (2639).
Jefferson K. Kilpatrick, MD ∙ Russell B. Stokes ∙ Hannah Parbst, Esthetician