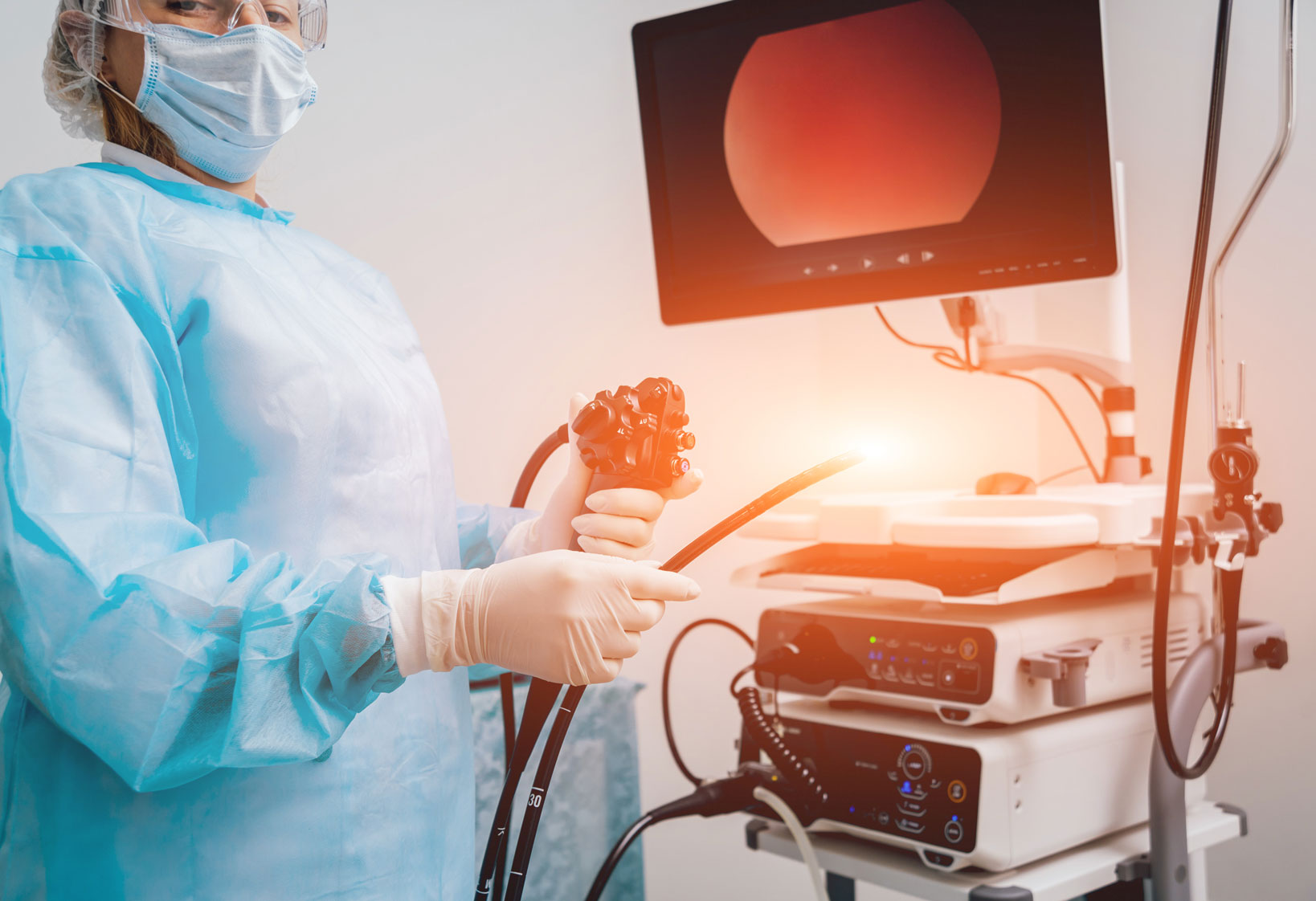 Digestive System/Upper Abdomen
Digestive System Surgery
At Pinehurst Surgical Clinic, our general surgery team is dedicated to providing you with the most thoughtful medical care possible. Several of our physicians specialize in GI surgery and other procedures specifically related to the treatment of conditions and diseases affecting the esophagus, stomach and small intestine, including:
Esophageal surgery
Stomach surgery
For more information about weight loss surgery, please visit our Bariatric Surgery page.
Small bowel surgery
Nissen procedure/hiatal hernia repair
EGD procedure (upper endoscopy)
Upper Endoscopic Surgery
Upper endoscopy is a safe, minimally invasive procedure used on the upper gastrointestinal tract (or upper GI), which includes the esophagus, stomach, and first part of the small intestine (or duodenum). This surgery is sometimes called esophagogastroduodenoscopy (EGD) or panendoscopy as well.
Our endoscopic procedure can be used to help diagnose ulcers, gastritis, growths, causes of bleeding, and cancer in our patients in Pinehurst, Raeford, Rockingham, Troy, and beyond. In general, endoscopy is more accurate than X-ray films for detecting inflammation, ulcers and tumors of the esophagus, stomach and duodenum. It may also be used to detect the presence of certain harmful bacteria, such as H. pylori, as well as take tissue samples (biopsy), remove foreign objects or small growths, stop bleeding, and open narrowed areas.
During endoscopy, your surgeon will use an instrument called an endoscope to look for and diagnose problems inside the body. The endoscope is a very thin, flexible tube equipped with a strong miniature light, a lens and a tiny video camera. This allows your physician to easily view problems on a video monitor and treat them accordingly.
Schedule an Appointment With Our General Surgeons Today
Some common signs that might indicate the need for an upper endoscopy include:
Persistent upper abdominal pain
Nausea
Vomiting
Difficulty swallowing
Bleeding from the upper gastrointestinal tract
---
Pinehurst Surgical Clinic is a multi-specialty clinic comprised of ten specialty centers located in a state-of-the-art surgical facility in Pinehurst, NC. Our general surgeons deliver a variety of surgeries to treat diseases and conditions of the digestive system and upper abdomen, including endoscopies, at our Pinehurst, Raeford, and Troy clinical offices, serving patients in Southern Pines, Fayetteville, Red Springs and all surrounding areas throughout North Carolina, South Carolina, and beyond. For added convenience, three of our general surgeons also offer services in Rockingham, NC.