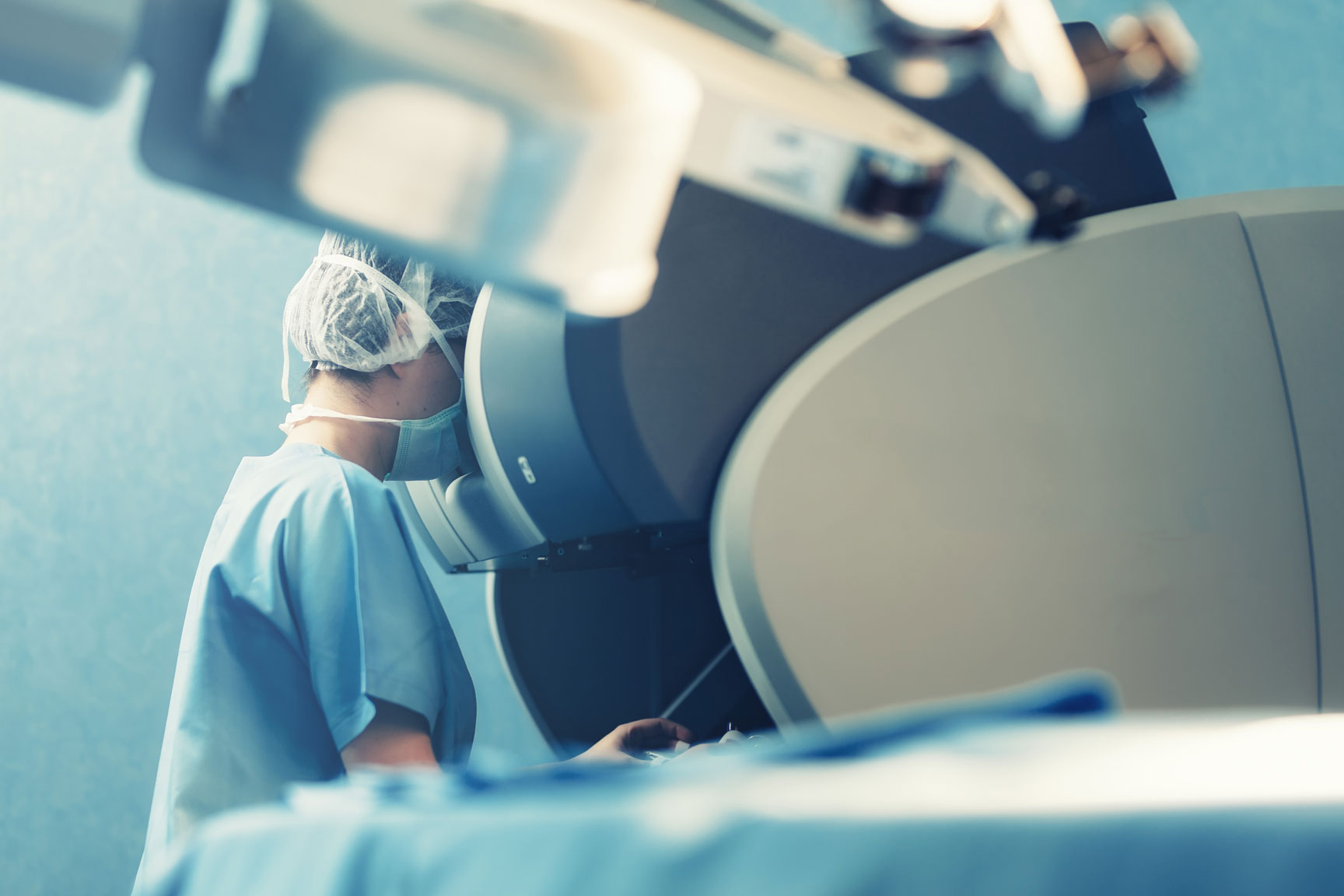 da Vinci® System Provided at Pinehurst Surgical Clinic
At Pinehurst Surgical Clinic, we want to provide our patients with the latest technology that will make their surgical process as easy as possible. That's why we use the da Vinci System for many of our procedures. da Vinci uses the latest in surgical and medical robotic technology and is known for being minimally invasive.
What is the da Vinci® Surgical System?
When using the da Vinci System, the surgeon's hand movements are translated into smaller, more precise movements of tiny instruments inside your body. This enables your surgeon to operate with enhanced:
Vision
Precision
Control
Dexterity
The surgeon operates through just a few small incisions. The da Vinci System features interactive robotic arms, a 3D high-definition vision system, and tiny wristed instruments that bend and rotate beyond the ability of the human wrist. The console is designed so that the surgeon can sit during the procedure, and there's a patient-side cart where the patient is positioned during surgery.
Surgeons Performing Colorectal, & Other Produces with the Help of da Vinci®
The da Vinci System is beneficial for performing routine, delicate and complex surgeries, and more than 1.5 million procedures have used the da Vinci System, including some performed at Pinehurst Surgical Clinic.
Procedures that use the da Vinci Surgical System include:
Cholecystectomy
Hiatal Hernia Repair
Ventral and Incisional Hernia Repairs
Colorectal
The da Vinci Surgical System is also used to perform some Gynecological and Urological procedures as well.
---
Pinehurst Surgical Clinic is a multi-specialty clinic comprised of ten specialty centers located in a state-of-the-art surgical facility in Pinehurst, NC. Additionally, we have six locations in Laurinburg, Raeford, Rockingham, Sanford and Troy, and serve patients in Fayetteville, Fuquay-Varina, Siler City, and surrounding areas throughout the Carolinas and beyond.