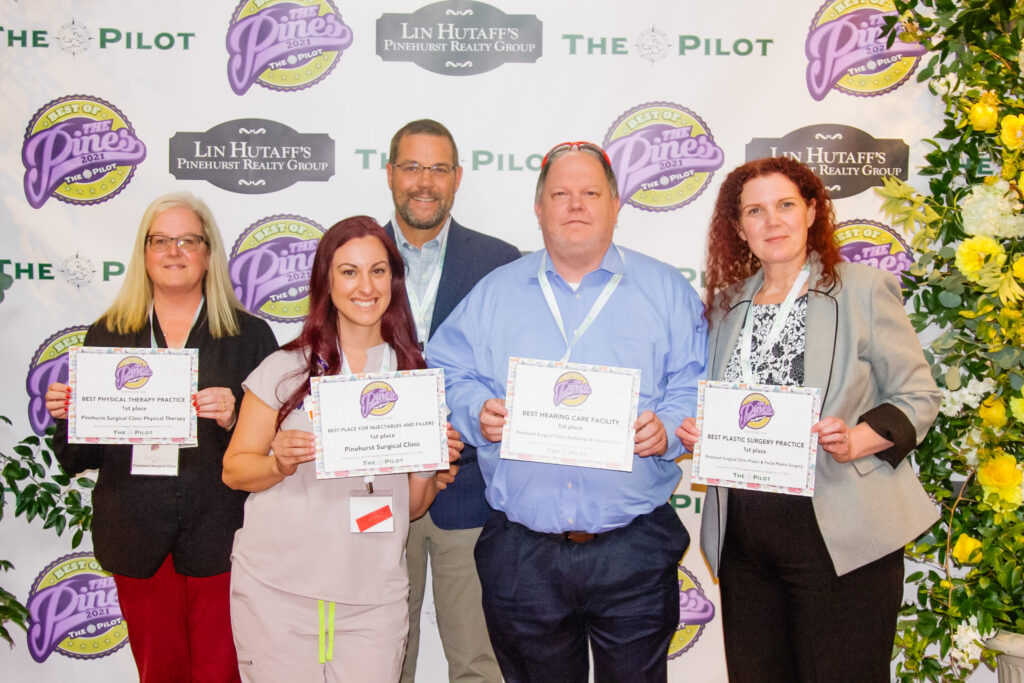 When it comes to premier businesses in Moore County, we're proud to be recognized as one of them! Best of The Pines is an annual people's choice event presented by The Pilot Newspaper that honors leading businesses, individuals, organizations, and ideas.
Each year, readers nominate their favorite local businesses through an online ballot. The top eight in each category advance to the final voting phase. In this phase, businesses that receive the most votes are selected as this year's Best of the Pines winners.
We're thrilled to announce that we've been selected "Best of" in four categories, and named a finalist in one—bringing home a total of five awards. Learn more about our winning categories below.
Best Place for Injectables and Fillers
Best Physical Therapy Practice
Best Plastic Surgery Practice
Best Hearing Care Facility
Best Healthcare Employer
At Pinehurst Surgical Clinic, we're honored to serve Moore County and other surrounding areas—and to be nominated by our very own community is what continuously drives us to be North Carolina's leading healthcare facility. If you're interested in learning more about our award-winning departments and services, visit our website and schedule your appointment today!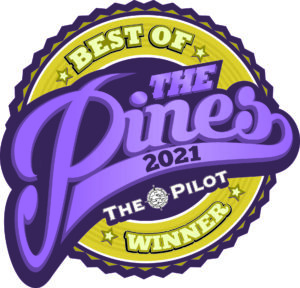 About Pinehurst Surgical Clinic
In 1946, physicians Clement R. Monroe, Michael T. Pishko, and William F. Hollister opened the first Pinehurst Surgical Clinic multi-specialty clinic within the walls of Moore Regional Hospital. In 1957, the group added a new physician, Duwayne D. Gadd, M.D., and together established a separate location for the clinic. Our Pinehurst, NC surgical clinic was founded on the concept of teamwork and a true dedication to delivering quality patient care. For over 75 years, these principles have shaped every aspect of our business — from customer service to outpatient care to medical training and everything in between.