Urologist, Dr. John R. Michalak, Receives Urolift® Center of Excellence Award
Pinehurst Surgical Clinic announces Dr. John R. Michalak has received the UroLift® Center of Excellence designation. This achievement honors a high level of training and experience with the UroLift® System—a procedure that assists men suffering from urinary tract symptoms and similar conditions.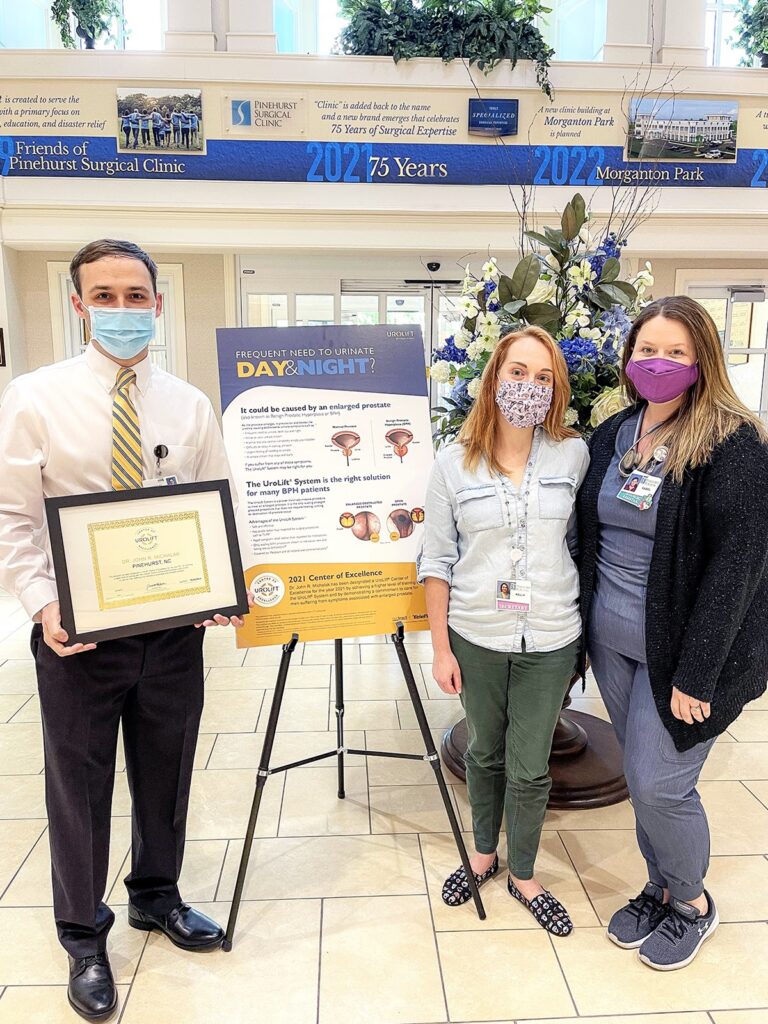 Urolift® is primarily used to treat prostate issues, limits recovery time, provides successful outcomes, and improves patients' quality of life. Having a Center of Excellence designated doctor in the area provides patients who experience Benign Prostatic Hyperplasia (BPH) with access to nearby treatment.
About The Center of Excellence Program
The Center of Excellence program was launched in 2016 by NeoTract, Inc., a medical device company focused on addressing unmet needs in urology. The FDA-approved Urolift® procedure has been available for over 5 years and it has only been in the last few years that insurance has broadly started covering the procedure.
About Dr. John R. Michalak
Dr. John R. Michalak is part of the Pinehurst Surgical Clinic Urologic Surgery Department and a recipient of the American Board of Urology certificate. He earned his medical degree at the Brody School of Medicine at East Carolina University in Greenville, North Carolina and is now accepting new patients. Click here to schedule an appointment.