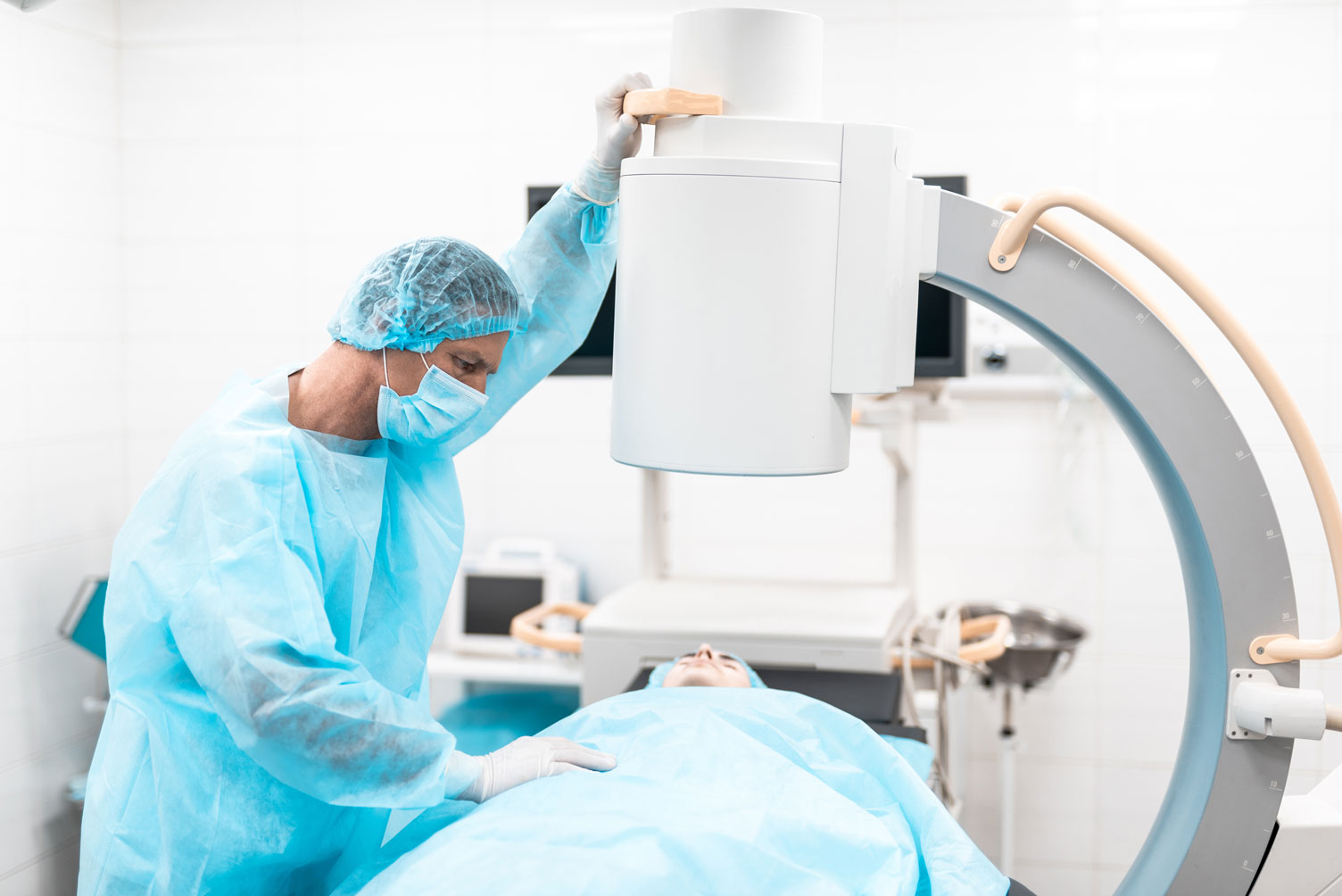 We Offer C-Arm X-Rays to Our Patients
Pinehurst Surgical Clinic is proud to be a leader in the latest X-ray technologies, which is why we offer a C-arm machine at our premier imaging center to assist in the diagnosis of a wide range of medical conditions. C-arm imaging is minimally invasive and allows for a lower amount of radiation exposure for our patients in Pinehurst, Southern Pines, Carthage and surrounding areas. For this reason, our patients typically experience greater comfort with this type of X-ray than others.
C-arms can be used by our Pinehurst Surgical Clinic surgeons for a variety of applications, including:
General
Spinal
Orthopaedic
Cardiac
Urology
Neurovascular
---
Pinehurst Surgical Clinic is a multi-specialty clinic comprised of ten specialty centers located in a state-of-the-art surgical facility in Pinehurst, NC. We also have six additional locations in Laurinburg, Hamlet, Raeford, Rockingham, Sanford and Troy and serve patients in Southern Pines, Fayetteville, Fuquay-Varina, Siler City and all surrounding areas throughout North Carolina, South Carolina, and beyond.