1963 | Orthopaedics at Pinehurst Surgical Clinic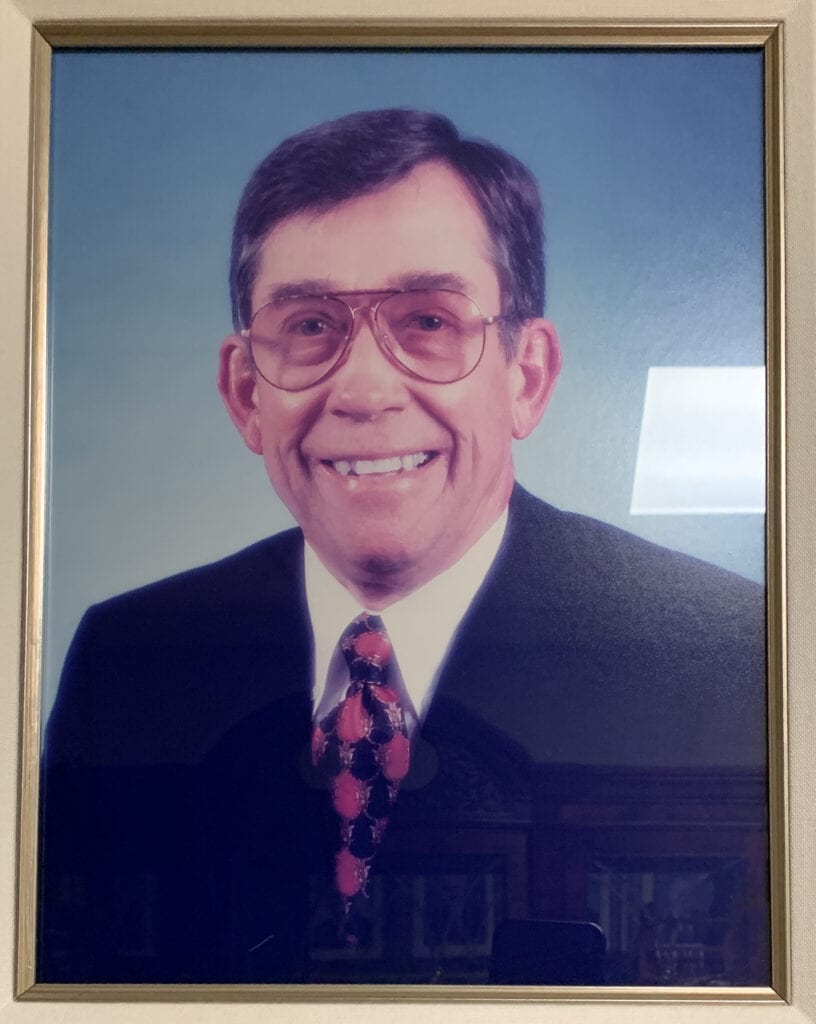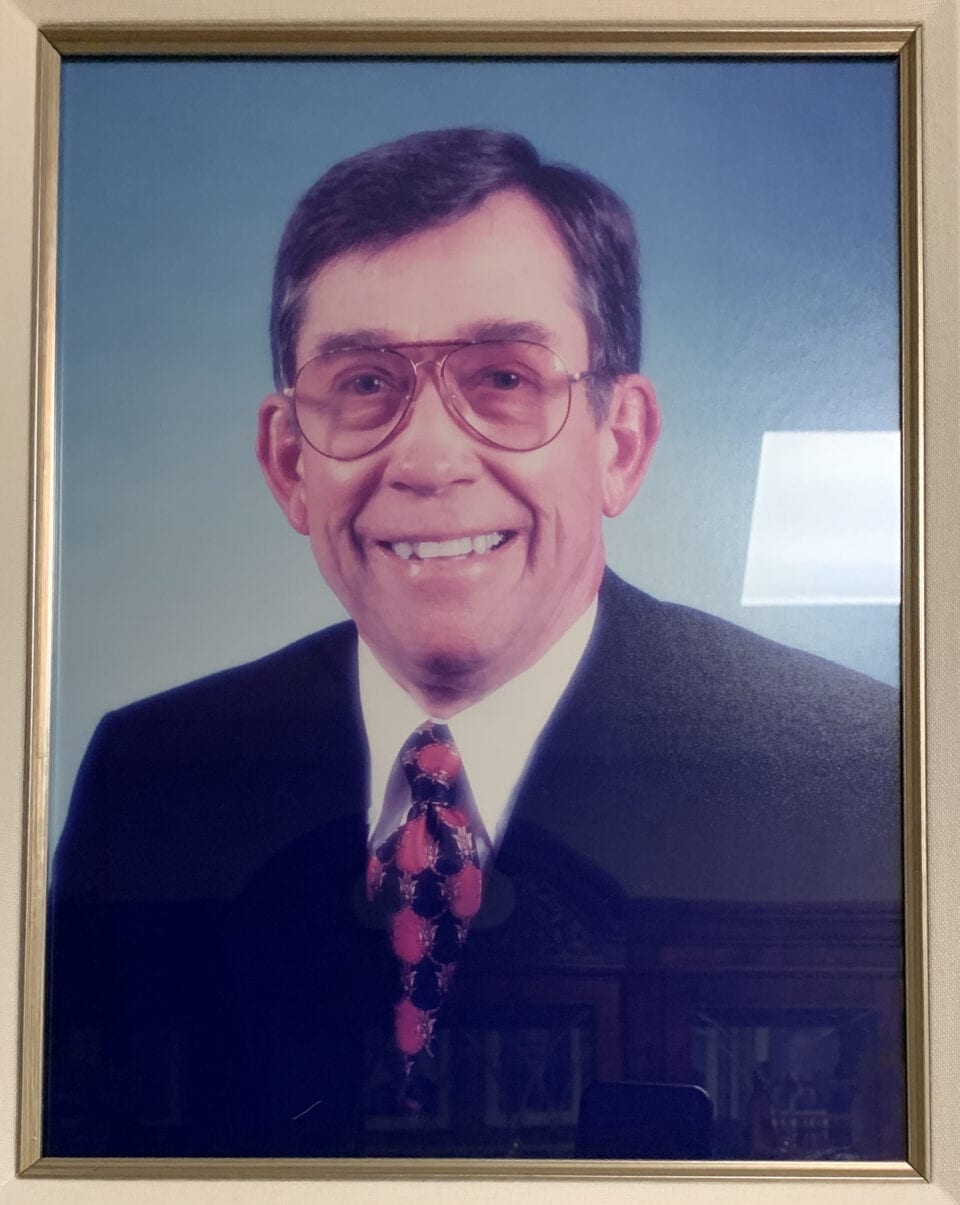 Orthopaedics was evolving quickly across the country when Dr. Louis Daniel arrived at Pinehurst Surgical Clinic in 1963 to open a third department to meet the growing local demand for specialists.
"The idea of joint replacement was just beginning," Dr. Daniel recalled. "There were partial joint replacements, but total joint opened up new possibilities for patients. They were developing total joint replacements, arthroscopic surgery, and the subspecialty development of sports medicine."
Needless to say, the timing was perfect for both Dr. Daniel and Pinehurst Surgical Clinic (PSC).
"I was the first orthopaedic surgeon," he noted. "Orthopaedic surgery when I started was just beginning a dynamic phase."
By all accounts, it was easy for the clinic to recruit Dr. Daniel because, like many of his fellow PSC physicians, he had served in the Armed Forces as an Air Force flight surgeon. Dr. Daniel was also a North Carolina native, having grown up in New Bern and graduated from medical school at Wake Forest University.
Pinehurst Surgical Clinic is proud to add the orthopaedics chapter to its "Our Heritage" series as the clinic approaches its 75th anniversary in 2021.
Apart from the occasional public misconception, this specialty involves more than just bones. Orthopaedics is a medical specialty concerned with the preservation, restoration, and development of the form and function of the musculoskeletal system, extremities, spine and associated structures by medical, surgical, and physical methods.
The Orthopaedic Department is always busy, and we are excited to look back at how it all began.
Dr. Daniel worked for the clinic for 35 years and is amazed at how much it advanced in that time.
"The growth was unbelievable," he said after retiring. "I thought it was bustling when I was working, but I go there now and I get lost."
Dr. John Ellis, another important physician in the beginning of the orthopaedics practice at PSC, added that advances in joint replacement improved significantly during the 1980s as procedures became more streamlined. Operations grew less invasive, time in surgery declined, hospital stays were reduced, and recovery became less of a struggle for many patients.
"A return to normal activities with an improvement in patient abilities became common," Dr. Ellis said. "The success rate with older patients also steadily improved. The introduction of arthroscopy into orthopaedic care was an important watershed."
Dr. Ellis played a vital role in the growth of the department, recruiting Dr. Mark Brenner, who has specialized training in hand surgery through a fellowship.
"Hiring him is a good example of how the clinic doctors have focused on the clinic's success rather than just their own prosperity," Dr. Ellis said. "When we recruited Dr. Brenner, we recognized a need for a specialist in hand surgery, but this meant the rest of us had to quit doing hand surgery. We would give up part of our practice in order to get someone with expertise to develop that field."
Today, almost every physician in the orthopaedic department has additional training through a fellowship.
In addition to Dr. Brenner, Dr. Ellis had a hand in also recruiting current partners Dr. Neil Conti and Dr. John Moore. It should come as no surprise that PSC honored Dr. Ellis' contributions by naming the current board room after him.
Their facilities are equipped with an integral digital x-ray department to include MRI, state-ofthe-art fracture treatment/cast room and minor surgery rooms with on-site physical therapy and rehabilitation center utilizing therapeutic exercise, physical modalities, and assistive devices to help restore movement and function.
The Orthopaedic Department has grown from its humble beginnings to 13 physicians and 15 mid-levels. In addition to Brenner, Conti, and Moore, orthopaedic specialists include Dr. David Casey, Dr. Lynn Fraser, Dr. Christopher Johnson, Dr. Alexander Lemons, Dr. James Marino, Dr. Ward Oakley, Jr., Dr. David Strom, Dr. Toni Anne Washington, Dr. Daniel Williams, and Dr. Kurt Wohlrab.
Their areas of expertise include elbow joint, foot and ankle, general orthopaedics, hand and wrist, hip joint, knee, orthopaedic trauma, orthotics, physical therapy, shoulder, spine, sports medicine, and total joint replacement.