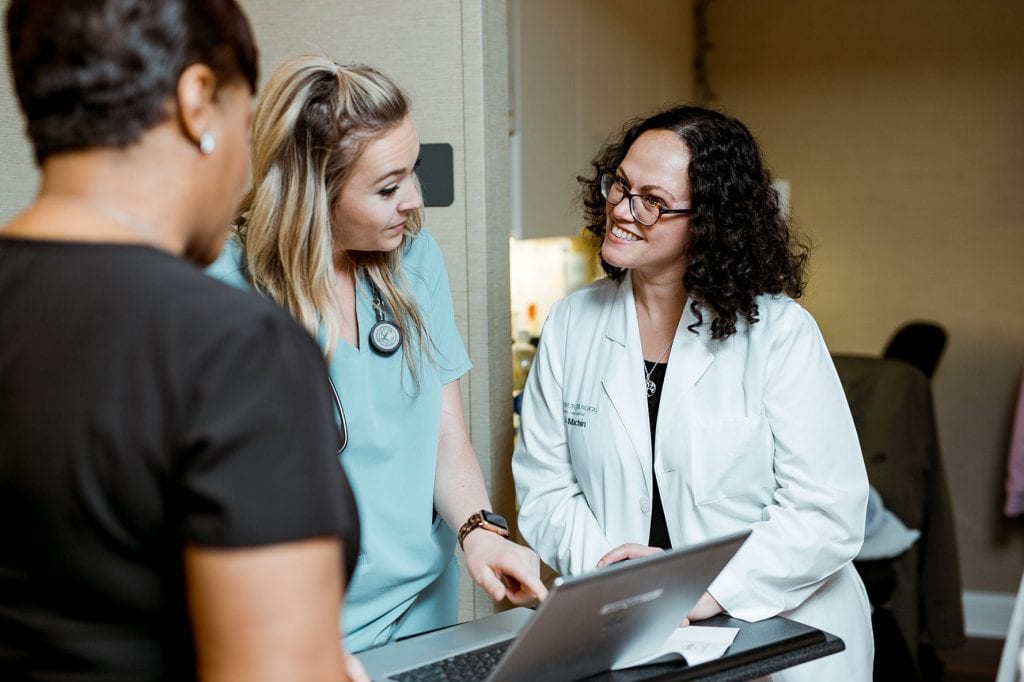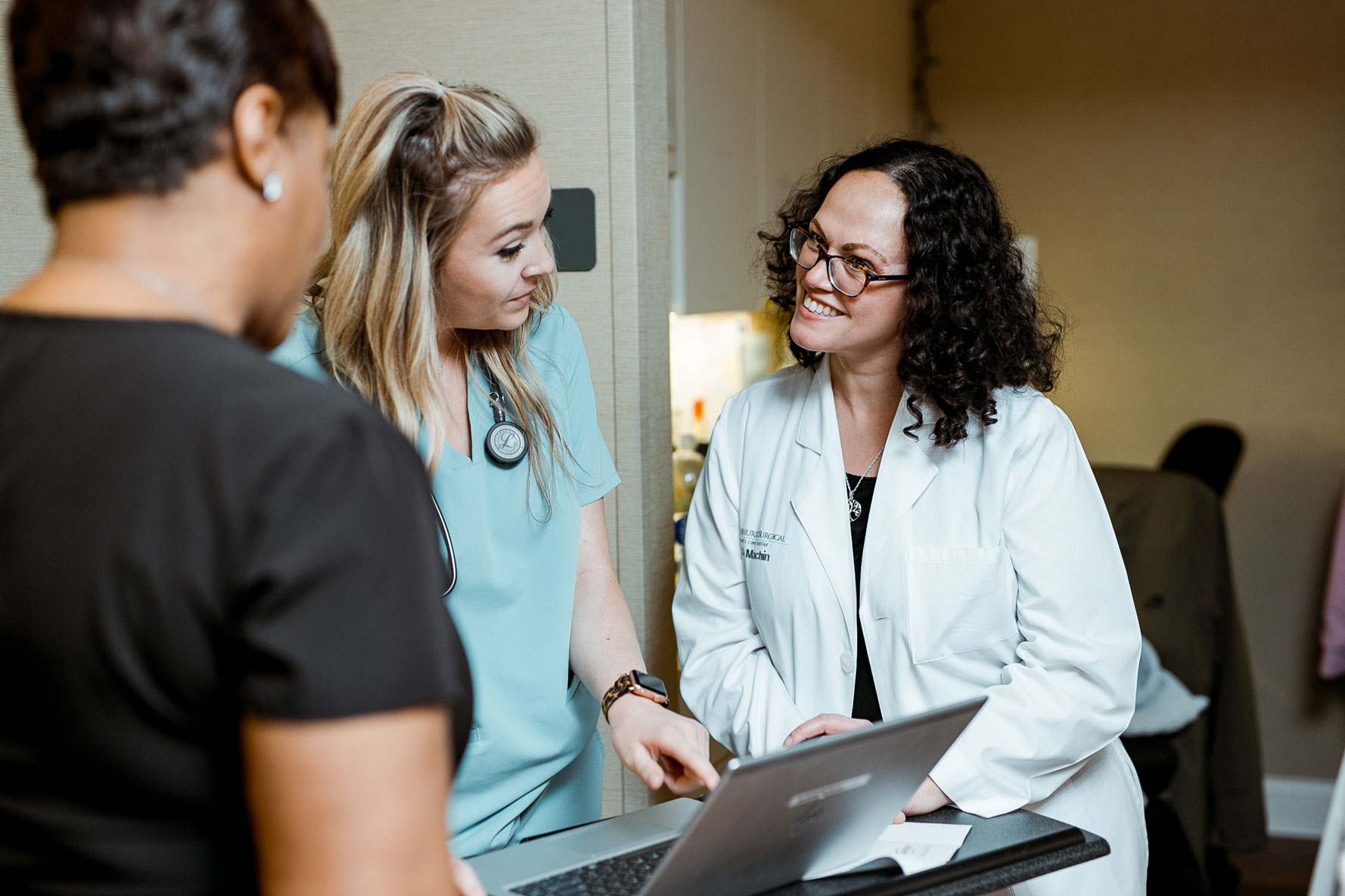 If you are pregnant or trying to become pregnant, you can count on the skilled team of obstetricians at Pinehurst Surgical Clinic to deliver the most thoughtful, comprehensive maternity and prenatal care in Central North Carolina.
Maternity Care
From your very first ultrasound to the last month of pregnancy, the maternity care specialists at Pinehurst Surgical Clinic are dedicated to meeting the individual needs of each of our expectant patients.
Once your pregnancy is confirmed in our office, you will begin your Pinehurst, NC maternity care by meeting with our nurse educator, who will answer any questions you may have and discuss nutrition and testing. Below are just a few of the benefits of receiving pregnancy care from Pinehurst Surgical Clinic:
Prenatal ultrasounds are conducted throughout the course of each patient's pregnancy in our nationally-accredited ultrasound lab.
At Pinehurst Surgical Clinic, we provide our patients with the unique opportunity to schedule appointments with each of our women's care providers. This allows our patients in Pinehurst, Southern Pines and surrounding areas to familiarize themselves with all areas of our practice and get to know the staff who will be assisting them throughout their pregnancy, delivery and postpartum period.
High Risk Pregnancy Care for Women in Central North Carolina
High risk pregnancies are not uncommon among our Women's Comprehensive Health patients. A high risk pregnancy simply means you have a slightly higher chance of developing complications during your pregnancy or the birth of your baby than other pregnant women.
Below are possible complications you may experience as a result:
Hypertensive disease
Gestational and insulin-dependent diabetes
Thyroid disease
Multiple gestations
Preterm labor
Several of our Women's Comprehensive Health physicians in Pinehurst and Sanford, NC have extensive training and experience in high risk obstetrics, and we are committed to thoughtfully guiding you through every stage of your pregnancy.
Lactation

Breastfeeding your baby comes with numerous benefits for both you and your child, but it can be challenging to initiate and maintain.

Prenatal Ultrasound

Prenatal ultrasounds are conducted throughout the course of each patient's pregnancy in our nationally-accredited ultrasound lab.
---
Pinehurst Surgical Clinic is a multi-specialty clinic comprised of ten specialty centers located in a state-of-the-art surgical facility in Pinehurst, NC. Our OB GYN doctors offer a selection of maternity and prenatal services at our Pinehurst and Sanford clinical offices, serving expectant patients in Pinehurst, Sanford, Fayetteville, Rockingham, Lillington, Montgomery, and all surrounding areas throughout North Carolina, South Carolina, and beyond.