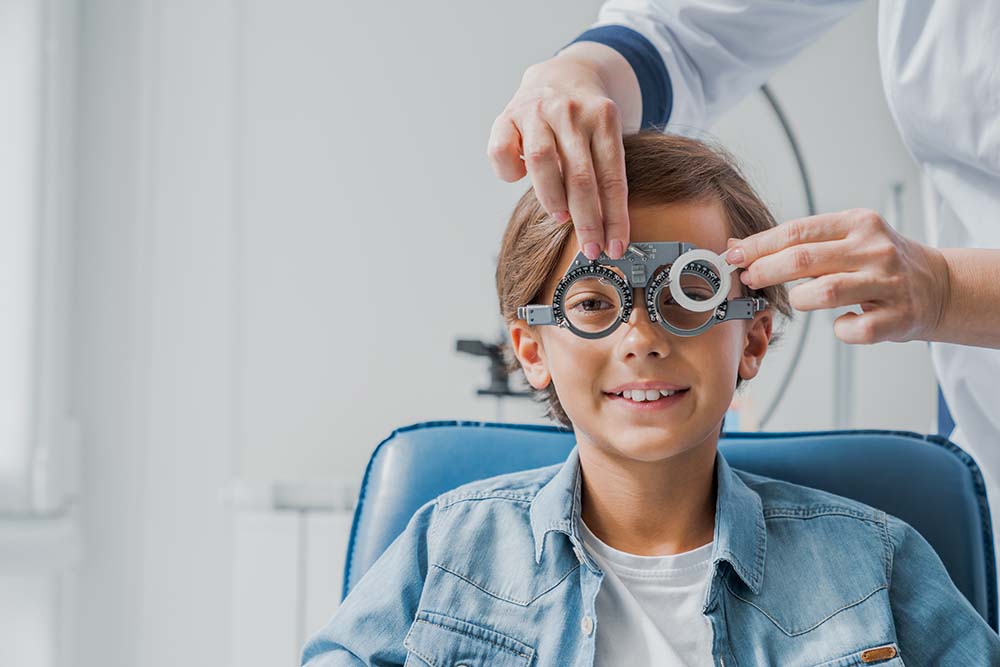 McCormick Pediatric Ophthalmology Services
Keith McCormick, MD is a fellowship-trained pediatric ophthalmologist specializing in the care of children's eyes. With his additional training, experience and expertise in examining children, he has enhanced knowledge of conditions that commonly occur in children. Neurological development of vision occurs up until approximately age 12. Therefore, early detection of misalignment or visual impairment is critical to ensuring a lifetime of good vision. And since eye health can be an indication of overall health, there is the chance that additional health issues can be found and treated. Our specialized pediatric ophthalmology services include the following:
Pediatric Strabismus – Often referred to as "Lazy Eye", strabismus is any misalignment of the eyes which can lead to poor visual development.
Congenital Tear Duct Obstruction – a common condition in newborns causing chronic tearing and discharge from the eye.
Chalazion – A chalazion is a localized bump in the eyelid of varying sizes.
Amblyopia – Also often referred to as "Lazy Eye", amblyopia is decreased vision in one or both eyes due to abnormal vision development in infancy or childhood.
We provide treatment and surgical options for all of these common ophthalmology issues. Keith McCormick, MD also treats adult strabismus, and is now accepting new patients and he will be providing services at our new Southern Pines location in the summer of 2022.
If you are interested in making an appointment please contact us at (910) 215-2673 or make an appointment here.